BIRDS DON'T WORRY ABOUT TOMORROW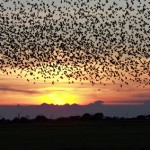 By Ken Blue
" Therefore I say unto you, Take no thought for your life, what ye shall eat, or what ye shall drink; nor yet for your body, what ye shall put on. Is not the life more than meat, and the body than raiment? Behold the fowls of the air: for they sow not, neither do they reap, nor gather into barns; yet your heavenly Father feedeth them. Are ye not much better than they?" Matthew 6:25-26.
The omniscient, compassionate God cares for His creatures. The book, How Many Birds Are There? Says, there are between 200-400 billion birds for the entire world. Can you imagine how much food it takes per day to feed that number?
The Lord is telling His disciples not to worry or be anxious about tomorrow. He assures them that tomorrow will have enough problems to fill the day. They need not carry any over from today.
Man labors by the sweat of his brow. He prepares the soil, plants the seed, reaps the harvest, and gathers it into barns. However, birds have no such demands on them. They do not plant or reap to store in barns, yet God cares for and feeds each of them every day.
God cares for His creation and takes note of each one. Man is made in God's image and is His most valued work. Although the whole creation will be delivered from the curse, man is the only one who has a Savior provided for him. (Because the creature itself also shall be delivered from the bondage of corruption into the glorious liberty of the children of God. Romans 8:21).
God's plan for man's survival is that he labor, save, and be a good steward of all His gifts. However, we are not to worry and fix our mind on tomorrow's provisions. God's love and care for us should rule the day and protect us from being anxious about tomorrow. God will take care of you!
CHECK OUT AUDIO SERMONS AND SONGS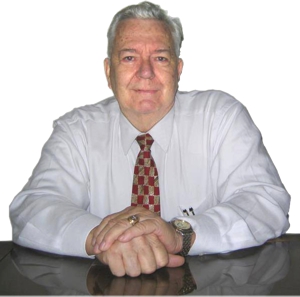 Pastor Ken Blue was born in Boswell, Ark. In 1955 he accepted Christ as his Savior. He and his wife Joyce were married in 1955. They have 5 children. He graduated from Midwestern Baptist Bible College in 1969 and started the Open Door Baptist Church in Lynnwood, Wa. where he pastored for 39 years. Because of health issues (ALS) he was forced to resign as pastor. It is his desire to continue to be used of God to help pastors and believers through this ministry.