STRIVING INSTEAD OF GETTING OUT THE GOSPEL

By Ken Blue
"Of these things put them in remembrance, charging them before the Lord that they strive not about words to no profit, but to the subverting of the hearers. 2 Timothy 2:14.
 One way to discredit an individual is to give a word an alternate meaning from its intended context. There are several such words; and the brethren who use them have been segregated into a class of their own. I am reminded of the man who said, "Thou art stubborn; he is obstinate, and I am persistent." Each word has much in common, but who wants to be thought of as stubborn or obstinate? "Persistent" always sounds more acceptable.
One word that has fallen into ill repute among the brethren is the word fundamentalist. The reason is its connotation and use. Fundamentalist have been associated with terrorist, fanatics and Kooks. This is unfair and unfortunate, but it is the way it is. Thus, many Bible believers, who embrace the fundamentals of the faith, are reluctant to be associated with some who call themselves fundamentalist. The fundamentals must be embraced, some fundamentalist need the boot.
Another word is the word share. One argument is that it isn't a Bible word. Are we going to confine our vocabulary to words found only in Scripture? I don't think so. We know the words rapture and trinity are not found in the Bible, yet we use them constantly because we know those truths are taught. The same principle is found in the word share. This truth and example is found from Genesis to Revelation. Perhaps a dictionary definition will help some. "share: A part or portion belonging to, distributed to, contributed by, or owed by a person or group. To accord a share in (something) to another or others: shared her chocolate bar with a friend. To have a share or part: shared in the profits." This attack is another nail in the coffin of unity between believers.
[pullquote align="right" cite="" link="" color="" class="" size=""]Be careful when preaching to the Pharisees! To stay out of trouble, you must be political![/pullquote]
A young college student criticized his pastor because he used the word Philosophy. The pastor had pastored for about 15 years; the student had been out of college about six months. Below is a list of synonyms from the American Heritage Dictionary on the word, philosophy: "A system of belief, principles, or opinions:  • creed • dogma • faith • religion • doctrine • credo • canons • gospel." All these words are used by pastors and no one complains. But if you say the word philosophy, you are related to the Antichrist. This is nonsense. It is the world's philosophy one must reject, not the word!
The word Liberal is anathema among Bible believers. However, the word does not always have a negative connotation.  "The liberal soul shall be made fat: and he that watereth shall be watered also himself." Proverbs 11:25. "Whiles by the experiment of this ministration they glorify God for your professed subjection unto the gospel of Christ, and for your liberal distribution unto them, and unto all men;" 2 Corinthians 9:13. Wouldn't you like to have these liberals in your church? Our objection should be against those who take liberty with the Word of God and deny its teachings and Truth. Again, the word liberal is not a negative word, like all words, it depends on how it is used.
 Do you know what a fag is? Let me give you a dictionary definition. "1.a. A student at a British public school who is required to perform menial tasks for a student in a higher class. b. A drudge. 2. Chiefly British. Fatiguing or tedious work; drudgery. 1. To work to exhaustion; toil. 2. To function as the servant of another student in a British public school. –tr. To exhaust; weary: Four hours on the tennis court fagged me out." American Heritage Dictionary.  Sodomy is the sickest sin on earth. So call it what it is, and stop trying to be "cute."
The word Contemporary is another word that we must abhor. How contemporary are you? Some time ago I visited an Amish village in Illinois. All tools were of wood, carts were pulled by horses, and electricity was rejected. Are the Amish more in line with Scripture than you, since you are more contemporary? There was a time when all musical instruments were rejected by the church, and most of the music in your hymnal was rejected because it was contemporary at the time.  This is not a suggestion that you throw all caution to the wind. However, we need to stop acting like a donkey when it comes to words and methods.
The final word under fire is the word Entertainment. When used in relation to the church, it means that you must not have certain musical interments, Power Point, quartets, solos, songs under 100 years old, and more than one special.
Pastor, if you don't entertain your congregation, you will lose it. All speakers and singers are trying to entertain and edify their listeners. That is why they use the style, words, and methods when presenting their message. I am aware that prayer, the power of God, the Word of God, the love of God, and the grace of God must be present. But, let's stop hiding behind these, while pretending that the human element is not important. Many pastors need never worry about entertaining church members. Even the Devil would sleep through their service; everyone else is.
I have also discovered that you may quote certain leaders and get a course of "amen's." Just don't mention the names of the men you quote. You may use their words, but you must know your crowd, or they will treat you like the Jews at Jerusalem treated Paul when he mentioned the word Gentile. So, be careful when preaching to the Pharisees! To stay out of trouble, you must be political!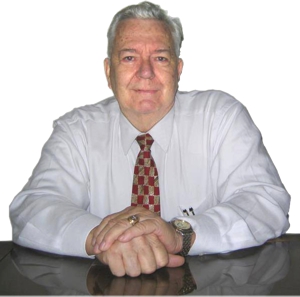 Pastor Ken Blue was born in Boswell, Ark. In 1955 he accepted Christ as his Savior. He and his wife Joyce were married in 1955. They have 5 children. He graduated from Midwestern Baptist Bible College in 1969 and started the Open Door Baptist Church in Lynnwood, Wa. where he pastored for 39 years. Because of health issues (ALS) he was forced to resign as pastor. It is his desire to continue to be used of God to help pastors and believers through this ministry.