DON'T LEAVE YOUR HOUSE UNATTENDED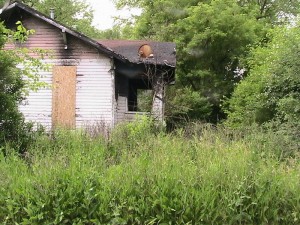 BY Ken Blue
Joyce and I had traveled the same route to Lynnwood every day for about ten years. We knew every house and mailbox along the way. A couple of winters ago, I notice that one of the houses appeared to be empty. There were no curtains on the windows, the porch light was on in the mid-afternoon, and old news papers were accumulating at the door. In the spring the lawn went unattended.
One day I noticed that a window was broken. Days later, I noticed others were being broken also. No doubt children in the neighborhood took advantage of the empty house and hurled stones through the glass.
Little by little you could see the vandalism and abuse. Much of the time the front door stood open a few inches. Someone had evidently pried it open and broken the latch. Occasionally, I noticed old cars parked outside and some kind of activity going on inside.
Each sign of destruction only invites others to inflict more damage.
Had the owner rented the house, hired a care taker or came by to check on it, the house could have been salvaged. But, it went unattended and was an invitation for abuse and destruction.
On Saturday afternoon, I decided I would investigate and see what was going on. I went to the door; it was closed, but unlocked. I knocked, but no one answered. So, I let myself in. The stench was enough to gag a garbage man. Human feces was in one corner. Graffiti was on all the walls, and the furniture looked like it was brought in from the garbage dump.
The vandals had taken possession of the unkempt and abandoned house. Each sign of destruction only invited others to take additional possession and inflict more damage. The house was beyond repair. As it was, it only invited more intruders and more destruction.
Your life is like that house, so don't leave it unattended. I left instructed and wiser.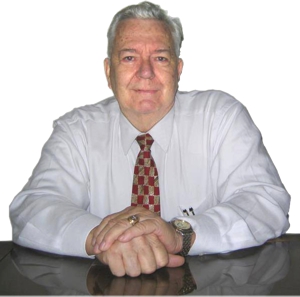 Pastor Ken Blue was born in Boswell, Ark. In 1955 he accepted Christ as his Savior. He and his wife Joyce were married in 1955. They have 5 children. He graduated from Midwestern Baptist Bible College in 1969 and started the Open Door Baptist Church in Lynnwood, Wa. where he pastored for 39 years. Because of health issues (ALS) he was forced to resign as pastor. It is his desire to continue to be used of God to help pastors and believers through this ministry.