MY DEAR CHILDHOOD FRIEND
By Ken Blue
"A man that hath friends must shew himself friendly: and there is a friend that sticketh closer than a brother." Proverbs 18:24.
Last year Joyce, Rocky and I returned to the days of yesteryear in Northern Arkansas. We stayed in Mountain Home, and I was able to meet in the hotel lobby with my dear, childhood friend, Eldon Neel. I have been in contact with him through the year, and we talked of plans to get together in March of 2010.
Our conversations were reminiscent of the good times we had together over the years. Like most elderly people, we talked much about our ill health and our aches and pains. I was saddened by the news that Eldon was called home to be with the Lord a few weeks ago. I was surprised by the news.
I have also known Eldon's wife, Jean, for the same number of years. We all lived in the same small community and attended the same one room school house. I thank God that He allowed me to have Eldon and Jean as my friends. In fact, Eldon was more than a friend; he was like a brother to me.
I know the family is grieved at their loss. The children and grandchildren should rejoice in what a great father and grandfather they had. Eldon was a good man and a great friend. May God bless all of you with good memories of his life.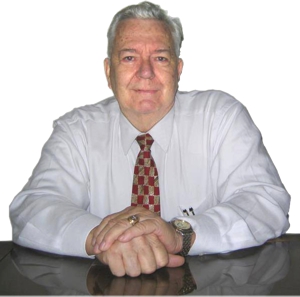 Pastor Ken Blue was born in Boswell, Ark. In 1955 he accepted Christ as his Savior. He and his wife Joyce were married in 1955. They have 5 children. He graduated from Midwestern Baptist Bible College in 1969 and started the Open Door Baptist Church in Lynnwood, Wa. where he pastored for 39 years. Because of health issues (ALS) he was forced to resign as pastor. It is his desire to continue to be used of God to help pastors and believers through this ministry.