THE IMAGE OF CHRIST
By Ken Blue
" (Jesus) Who is the image of the invisible God, the firstborn of every creature:" Colossians 1:15. "My little children, of whom I travail in birth again until Christ be formed in you," Galatians 4:19.
In a previous article I stated that the pastors job is to mature God's people into the "the image of Christ" However, like most pastors, I failed to explain what it is not; what it is and how it is accomplished.
What the image is not: The above states that God is invisible and that Christ was His image. By considering a few details in the life of Christ, we discover what the image is not.
It certainly is not physical, for He came to Israel and He was not recognized by any, as to who He was. It could not have been His dress, the cut of His hair, His shoes, His living quarters, His bank account, His mode of transportation, or his teaching and preaching ability. It was not tithing, soul-winning or how much Scripture He could quote.
The following adds more light to what the image is not. "For he shall grow up before him as a tender plant, and as a root out of a dry ground: he hath no form nor comeliness; and when we shall see him, there is no beauty that we should desire him. 3 He is despised and rejected of men; a man of sorrows, and acquainted with grief: and we hid as it were our faces from him; he was despised, and we esteemed him not. 4 Surely he hath borne our griefs, and carried our sorrows: yet we did esteem him stricken, smitten of God, and afflicted. 5 But he was wounded for our transgressions, he was bruised for our iniquities: the chastisement of our peace was upon him; and with his stripes we are healed." Isaiah 53:2-5.
The "Marlboro Man" will not do. Physical beauty reveals nothing about God's image inside. Acceptance by others leaves us in the dark as to whether God indwells us or not. A winning smile and magnet personally is probably misleading. A positive attitude and lack of sorrows may only be applied psychology. The invisible God was not easily seen in Jesus Christ, and yet He was filled without measure.
What the image is: We conclude that the image must be formed in a man, and then perhaps the discerning eye may comprehend it. Paul's burden for the Galatians was that Christ would be "formed in them."
When the image of Christ shines through a believer, it will be expressed in the "fruit of the Spirit". "But the fruit of the Spirit is love, joy, peace, longsuffering, gentleness, goodness, faith, 23 Meekness, temperance: against such there is no law." Galatians 5:22-23. We do not have the time or space to expand on each of these. However, the reader should meditate on them until God opens his understanding of what they are and what they are not.
How it is created: This transformation is not something we acquire by practice. It is the supernatural out-flowing of the fullness of Christ from within. It comes about by our personal fellowship with Christ in prayer and Scripture. This transformation is accomplished in the prayer closet and private fellowship of His Word. Until one learns of Him in prayer, Bible study and suffering, the image of Christ will never be evident. As one experiences these, his mind is being renewed in Christ's likeness. The man most nearly transformed will be the most misunderstood by others (Job, Jeremiah, Christ, Paul, the Twelve). In fact, the believer will be the last to identify it in his own life.
Now you know what it doesn't look like. Most fundamentalist have missed it by light years. Perhaps I too have missed it. But, I do know what it is and what it is not. Now you do too.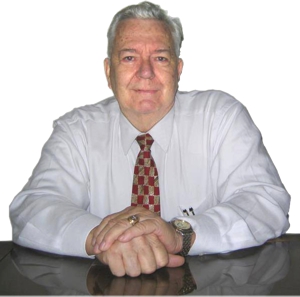 Pastor Ken Blue was born in Boswell, Ark. In 1955 he accepted Christ as his Savior. He and his wife Joyce were married in 1955. They have 5 children. He graduated from Midwestern Baptist Bible College in 1969 and started the Open Door Baptist Church in Lynnwood, Wa. where he pastored for 39 years. Because of health issues (ALS) he was forced to resign as pastor. It is his desire to continue to be used of God to help pastors and believers through this ministry.