Not Matthew, Mark, or Luke; nor Peter, James, or John, but Paul alone wrote Romans 11:13 by divine inspiration:
"FOR I SPEAK TO YOU GENTILES [or OF THE NATIONS] INASMUCH AS I AM THE APOSTLE OF THE GENTILES [NATIONS]: I MAGNIFY MINE OFFICE" (Rom.11:13).
Note well that Paul did not magnify himself, but his office, to which he had been appointed by the glorified Lord Himself. In defending his apostleship before the Galatians he wrote:
"But I certify you, brethren, THAT THE GOSPEL WHICH WAS PREACHED OF ME is not after man. For I neither received it of man, neither was I taught it, BUT BY THE REVELATION OF JESUS CHRIST" (Gal. 1:11,12).
In many other passages the apostle claims to speak as a direct representative of Christ (See I Corinthians 11:23; 15:3; Ephesians 3:2,3; I Thessalonians 4:15; etc.).
To Timothy, Paul wrote concerning his own writings: "If any man teach otherwise, and consent not to wholesome words, even the words of our Lord Jesus Christ, and to the doctrine which is according to godliness, he is proud, knowing nothing…" (ITim. 6:3,4). This could not indicate more emphatically Paul's claim that HIS WORDS WERE "THE WORDS OF THE LORD JESUS CHRIST", RECEIVED FROM HIM BY DIRECT REVELATION.
To the Corinthians, who questioned this, the Apostle wrote:
"…IF I COME AGAIN I WILL NOT SPARE, SINCE YE SEEK A PROOF OF CHRIST SPEAKING IN ME" (IICor.13:2,3).
The proof of this claim? This was overwhelming indeed, for Paul was used more than any other apostle to found churches and lead men into the knowledge and joy of salvation. To the believers at Corinth he wrote what he could have written to many thousands of others: "THE SEAL OF MINE APOSTLESHIP ARE YE IN THE LORD" (ICor.9:2). C. S.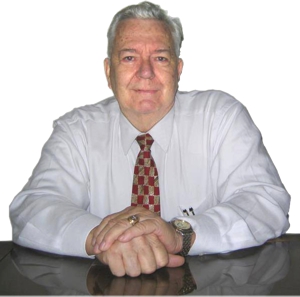 Pastor Ken Blue was born in Boswell, Ark. In 1955 he accepted Christ as his Savior. He and his wife Joyce were married in 1955. They have 5 children. He graduated from Midwestern Baptist Bible College in 1969 and started the Open Door Baptist Church in Lynnwood, Wa. where he pastored for 39 years. Because of health issues (ALS) he was forced to resign as pastor. It is his desire to continue to be used of God to help pastors and believers through this ministry.