FOR THOSE WHO DRINK A LITTLE WINE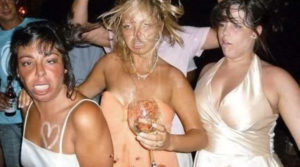 THEY HAVE WOES, SORROWS, CONTENTIONS, BABBLINGS, WOUNDS, AND RED EYES-
THEY ARE UNDER ITS POWER AND INFLUENCE-
THEY SEEK FOR WHORES-
THEY LOSE CONTROL OF SPEECH-
THEY ARE AS THOSE WHO ARE SEASICK-
THEY HAVE WOUNDS WITHOUT CAUSE-
THEY ARE STUPID, AND WILL DO IT AGAIN-
Proverbs 23:  "Who hath woe? who hath sorrow? who hath contentions? who hath babbling?
who hath wounds without cause? who hath redness of eyes?  They that tarry long at the wine; they that go to seek mixed wine.  Look not thou upon the wine when it is red, when it giveth his colour in the cup, when it moveth itself aright.  At the last it biteth like a serpent, and stingeth like an adder.  Thine eyes shall behold strange women, and thine heart shall utter perverse things.  Yea, thou shalt be as he that lieth down in the midst of the sea, or as he that lieth upon the top of a mast.  They have stricken me, shalt thou say, and I was not sick; they have beaten me, and I felt it not: when shall I awake? I will seek it yet again." Proverbs 23:29-35.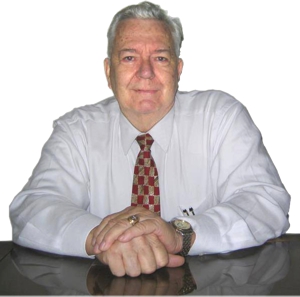 Pastor Ken Blue was born in Boswell, Ark. In 1955 he accepted Christ as his Savior. He and his wife Joyce were married in 1955. They have 5 children. He graduated from Midwestern Baptist Bible College in 1969 and started the Open Door Baptist Church in Lynnwood, Wa. where he pastored for 39 years. Because of health issues (ALS) he was forced to resign as pastor. It is his desire to continue to be used of God to help pastors and believers through this ministry.