V. HOST, OPRAH WINFREY Said When She Heard A Preacher Say, "God Is A Jealous God." St. 

Now, Why Do You Think Oprah and leading atheist, Richard Dawkins, Copyright© their Books and Shows? You Know Oprah Does. But Do You Know Why? Think Carefully. Why Anyone Would Copyright Their Work And State That No Part May Be Reproduced Without Written Permission? Let Me Help You. They Are JEALOUS OF THEIR WORK AND DON'T WANT ANYONE DISTORTING OR CLAIMING IT FOR THEIR OWN.
JEALOUSY.—The conception of idolatry as adultery and of Jehovah as the Husband of Israel led the OT writers frequently to speak of Him as a jealous God (Exo_20:5, Deu_5:9, Jos_24:19, 1Ki_14:22, Psa_78:58, Eze_36:6, Nah_1:2). THIS JEALOUSY IS THE INDICATION OF JEHOVAH'S DESIRE TO MAINTAIN THE PURITY OF THE SPIRITUAL RELATION BETWEEN HIMSELF AND HIS PEOPLE. Extraordinary zeal for this same end is characteristic of the servants of Jehovah, and is sometimes called jealousy with them (2Co_11:2, Num_25:11; Num_25:13, 1Ki_19:10). A few times the word is used in a bad sense (Rom_13:13, 1Co_3:3, 2Co_12:20, Gal_5:20, Jas_3:14; Jas_3:16).D. A. Hayes.
Jealousy
(קַנְאָה, ζῆλος), properly the feeling of suspicion of a wife's purity (Numbers 5, 14); often used of Jehovah's sensitive regard for the true faith of his Church (Exo_20:5, etc.; 2Co_11:2). SEE MARRIAGE. The same term is sometimes used for anger or indignation, or an intense interest for the honor and prosperity of another (Psa_79:5; 1Co_10:22; Zec_1:14; Zec_8:2). Conjugal jealousy is one of the strongest passions of our nature (Pro_6:34; Son_8:6). When God is said to be a jealous God, or to be moved to jealousy, or when the still stronger expression is used, "Jehovah, whose name is Jealous" (Exo_24:14), we are to understand this language as employed to illustrate, rather than to represent, the emotions of the divine mind. The same causes operating upon the human mind would produce what we call anger, jealousy, repentance, grief, etc.; and therefore, when these emotions are ascribed to the mind of God, this language is used because such emotions can be represented to us by no other. Thus God is represented to us as a husband, related to his Church by a marriage covenant that binds her to be wholly for him, and not for another. The more sincere and constant the love, the more sensitive is the heart to the approach of a rival and the thought of such affection being alienated or corrupted fills the soul with grief and indignation. So God commends the purity, the fervency, and the sincerity of his love to his Church by the most terrific expressions of jealousy. SEE IDOLATRY.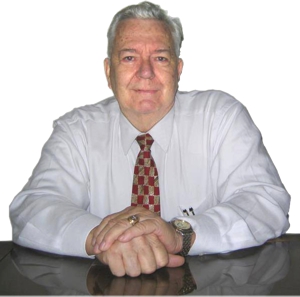 Pastor Ken Blue was born in Boswell, Ark. In 1955 he accepted Christ as his Savior. He and his wife Joyce were married in 1955. They have 5 children. He graduated from Midwestern Baptist Bible College in 1969 and started the Open Door Baptist Church in Lynnwood, Wa. where he pastored for 39 years. Because of health issues (ALS) he was forced to resign as pastor. It is his desire to continue to be used of God to help pastors and believers through this ministry.