ISRAEL'S TEMPORARY BLINDNESS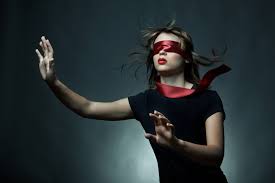 Mystery-something previously hid, but now fully revealed. In the New Testament, it always means any doctrine that has not, in former times, been made fully known to people. It is found 27 times in the New Testament and not once in the Old Testament. This truth was unrevealed until revealed to and through Paul.
The blindness of Israel consisted of their crucifixion of their King and Messiah, their temporary blindness that God would create a new man called THE CHURCH consisting of Jews and Gentiles. That there would be a dispensation of grace and that Paul would be the Apostle to the Gentiles and the CHURCH. There is blindness to their own Scriptures. "But even unto this day, when Moses is read, the vail is upon their heart.  Nevertheless, when it shall turn to the Lord, the vail shall be taken away…"2 Corinthians 3:15-17.
There will be an end to Israel's rejection and the Gentile's favor. That will end at the Second Advent of Christ to Israel. "And the Redeemer shall come to Zion, and unto them that turn from transgression in Jacob, saith the LORD.  As for me, this is my covenant with them, saith the LORD; My spirit that is upon thee, and my words which I have put in thy mouth, shall not depart out of thy mouth, nor out of the mouth of thy seed, nor out of the mouth of thy seed's seed, saith the LORD, from henceforth and for ever." Isaiah 59:20-21.
God turned Israel's rejection and enmity toward Christ into the greatest blessing this world has ever witnessed. However, God's original plan for the world through a converted Israel is going to be realized. God's calling and promises to them will never fail.
 "For I would not, brethren, that ye should be ignorant of this mystery, lest ye should be wise in your own conceits; that blindness in part is happened to Israel until the fulness of the Gentiles be come in.  And so all Israel shall be saved: as it is written, There shall come out of Sion the Deliverer, and shall turn away ungodliness from Jacob:  For this is my covenant unto them, when I shall take away their sins.  As concerning the gospel, they are enemies for your sakes: but as touching the election, they are beloved for the fathers' sakes.  For the gifts and calling of God are without repentance." Romans 11:25-29.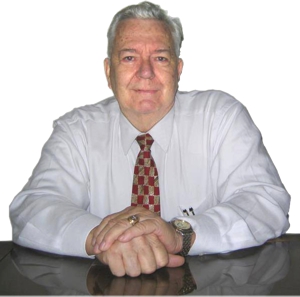 Pastor Ken Blue was born in Boswell, Ark. In 1955 he accepted Christ as his Savior. He and his wife Joyce were married in 1955. They have 5 children. He graduated from Midwestern Baptist Bible College in 1969 and started the Open Door Baptist Church in Lynnwood, Wa. where he pastored for 39 years. Because of health issues (ALS) he was forced to resign as pastor. It is his desire to continue to be used of God to help pastors and believers through this ministry.