NO ZOMBIES!

By Ken Blue
There is no proof that there will be a 40 day waiting period between the resurrection of the saints and the rapture. The charge for you to disprove the argument is like challenging you to PROVE that Peter did not kill his mother-in-law. You may not believe it, but there is no way you can PROVE he did not. That is the spider-web the zombie doctrine is built on.
              Also, there are too many "ifs" and "maybes" in the argument. In addition, the use of Lot and Noah has no place or reference to the church of this dispensation. Those verses speak of the days of Israel. In that day, their coming Tribulation. In the day of the second coming, not the rapture (Lk. 17:34-37; Mt. 24:27-31; 25:31-46; Rev. 19:11-21).
              The argument that zombies will spend 40 days witnessing may be appealing…The fact that the dead in Christ rise first, is not proof that there will be 40 days before the rapture. The only answer to that challenge, by the creator of this false doctrine, is, "I will be as critical of your answer as you are of mine." What kind of proof it that?
              Lastly, the argument that these zombies will spend those 40 days witnessing to the lost may be appealing, but that is not what the Apostles spent their time doing. See, "When they therefore were come together, they asked of him, saying, Lord, wilt thou at this time restore again the kingdom to Israel?" Acts 1:6. One may conveniently overlook the fact that they were required to WAIT 40 days for the witnessing power of the Holy Spirit.
              Thus, belief in a zombie doctrine is a stretch of an imagination gone wild and an attempt to be novel and sensational. It may be novel, but it is not sensational. Neither is it validated by any Scripture, Nor should one give this novelty a serious thought.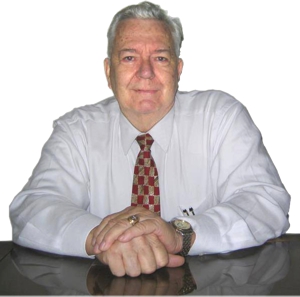 Pastor Ken Blue was born in Boswell, Ark. In 1955 he accepted Christ as his Savior. He and his wife Joyce were married in 1955. They have 5 children. He graduated from Midwestern Baptist Bible College in 1969 and started the Open Door Baptist Church in Lynnwood, Wa. where he pastored for 39 years. Because of health issues (ALS) he was forced to resign as pastor. It is his desire to continue to be used of God to help pastors and believers through this ministry.