LAWS BEFORE SINAI.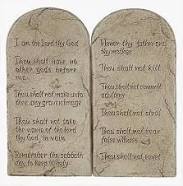 The existence of Laws in the book of Genesis and Exodus is evident, though there is no formal record of their delivery.  Cp. Ex. 18:16.  Doubtless some were made known to mankind, as such, by God, e.g. 
But, side by side with these special Divine communications, the Babylonian laws were codified in the age of Abraham.  In A.D. 1901, the Code of Amraphel (Khammurabi), Gen. 14:1, was discovered in Susa by M. J. de Morgan.  The latest date for this code is 2139 B.C.  Eight hundred years before Moses, these laws governed the peoples from the Persian Gulf to the Caspian Sea, and from Persia to the Mediterranean, and were in force throughout Canaan.
This discovery overthrew the two main pillars of the "higher critics", one of which was that such writing was unknown before Moses; the other, that a legal code was impossible before the Jewish kings. Hence, we have now before us both codes; and are in a position to answer Jehovah's question in Deut. 4:8, "What nation is there so great, that hath statutes and judgments so righteous as all this law, which I set before you this day?"
Khammurabi calls his laws the "judgments of righteousness", but some of them, at least, are both unrighteous and unequal.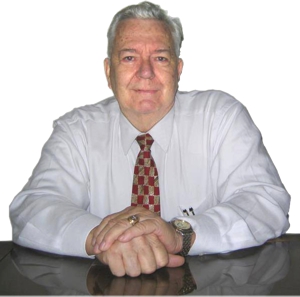 Pastor Ken Blue was born in Boswell, Ark. In 1955 he accepted Christ as his Savior. He and his wife Joyce were married in 1955. They have 5 children. He graduated from Midwestern Baptist Bible College in 1969 and started the Open Door Baptist Church in Lynnwood, Wa. where he pastored for 39 years. Because of health issues (ALS) he was forced to resign as pastor. It is his desire to continue to be used of God to help pastors and believers through this ministry.