HEALING BY HIS STRIPES, BUT NOT YET.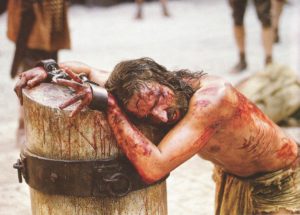 "Surely he hath borne our griefs, and carried our sorrows: yet we did esteem him stricken, smitten of God, and afflicted.  But he was wounded for our transgressions, he was bruised for our iniquities: the chastisement of our peace was upon him; and with his stripes we are healed.  All we like sheep have gone astray; we have turned every one to his own way; and the LORD hath laid on him the iniquity of us all.  He was oppressed, and he was afflicted, yet he opened not his mouth: he is brought as a lamb to the slaughter, and as a sheep before her shearers is dumb, so he openeth not his mouth.  He was taken from prison and from judgment: and who shall declare his generation? for he was cut off out of the land of the living: for the transgression of my people was he stricken.  And he made his grave with the wicked, and with the rich in his death; because he had done no violence, neither was any deceit in his mouth." Isaiah 53:4-9
The Lord's healing ministry validated the Old Testament claims that Israel's Messiah would, be among other things, the healer. Much of His earthly ministry consisted of healings. As noted, the purpose was to verify that He was their Messiah and King. However, instead of accepting Him, the religious leaders attributed His healings to the devil. "Then was brought unto him one possessed with a devil, blind, and dumb: and he healed him, insomuch that the blind and dumb both spake and saw.  And all the people were amazed, and said, Is not this the son of David?  But when the Pharisees heard it, they said, This fellow doth not cast out devils, but by Beelzebub the prince of the devils." Matthew 12:22-24.
…there is healing in His strips, but not yet.
When Israel rejected their king and the Kingdom of Heaven, the kingdom miracles and ministry began to disappear and did so during the Acts period. God revealed the mystery and ministry of grace to the Apostle Paul. It is evident that apostolic miracles were disappearing. The following will show that trend. "Drink no longer water, but use a little wine for thy stomach's sake and thine often infirmities." 1 Timothy 5:23. It is evident that this was real wine, and it had medicinal qualities. Timothy is also told to drink "a little." That would not be necessary for grape juice.  One wonders why Paul did not use his healing ministry to heal Erastus. "Erastus abode at Corinth: but Trophimus have I left at Miletum sick." 2 Timothy 4:20. We see the same in the following." Yet I supposed it necessary to send to you Epaphroditus, my brother, and companion in labour, and fellowsoldier, but your messenger, and he that ministered to my wants.  For he longed after you all, and was full of heaviness, because that ye had heard that he had been sick.  For indeed he was sick nigh unto death: but God had mercy on him; and not on him only, but on me also, lest I should have sorrow upon sorrow." Philippians 2:25-27. We don't know what Paul's thorn was, but his prayers and faith could not rid him of it. God said, "For this thing I besought the Lord thrice, that it might depart from me.  And he said unto me, My grace is sufficient for thee: for my strength is made perfect in weakness. Most gladly therefore will I rather glory in my infirmities, that the power of Christ may rest upon me." 2 Corinthians 12:8-9. You are not yet healed by His stripes.
If we rightly divide the Word of God, we must acknowledge that Isaiah is addressed to the nation of Israel, and chapter fifty-three is a realization by the nation of Israel that they did not know or acknowledge their King at His first advent. The truth of the passage will be understood by Israel after the rapture of the church, and they are converted. Although the text was written seven hundred years before the birth of Christ, it still is not acknowledged or understood by Israel. The passage will be comprehended by the remnant during the Tribulation or the Millennium. Perhaps the following text will shed more light on the subject. "Thou hast put all things in subjection under his feet. For in that he put all in subjection under him, he left nothing that is not put under him. But now we see not yet all things put under him.  But we see Jesus, who was made a little lower than the angels for the suffering of death, crowned with glory and honour; that he by the grace of God should taste death for every man." Hebrews 2:8-9.  Yes, there is healing in His strips, but not yet.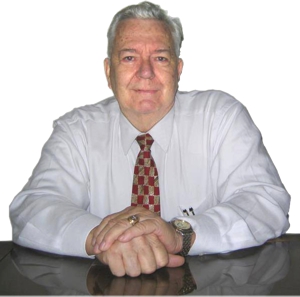 Pastor Ken Blue was born in Boswell, Ark. In 1955 he accepted Christ as his Savior. He and his wife Joyce were married in 1955. They have 5 children. He graduated from Midwestern Baptist Bible College in 1969 and started the Open Door Baptist Church in Lynnwood, Wa. where he pastored for 39 years. Because of health issues (ALS) he was forced to resign as pastor. It is his desire to continue to be used of God to help pastors and believers through this ministry.