"GIVE NONE OFFENCE, NEITHER TO THE JEWS NOR TO THE GENTILES, NOR TO THE CHURCH OF GOD:"  (1 Corinthians 10:32).
IT IS IMPOSSIBLE TO UNDERSTAND THE SCRIPTURES RIGHTLY UNTIL WE UNDERSTAND HOW TO DIVIDE THEM RIGHTLY. FAILURE OF THIS RULE OF BIBLE INTERPRETATION HAS LED TO ALL KINDS CONFUSION AND MISAPPLICATION OF GOD'S WORD. THE FOLLOWING VERSE IS NOT UNDERSTOOD OR IT IS IGNORED TO THE SHAME OF MANY COMMENTATORS.
"Study to shew thyself approved unto God, a workman that needeth not to be ashamed, rightly dividing the word of truth.  But shun profane and vain babblings: for they will increase unto more ungodliness." 2 Timothy 2:15-16.
1 CORINTHIANS 10:32 REVEALS A DIVISION, NOT OF TIME, OR EVENTS, OR PLACES, BUT OF GROUPS OF PEOPLE. THESE CONSIST OF THE JEWS, THE GENTILES (NON JEWS OR THE CHURCH), OR THE CHURCH OF GOD. EACH OF THESE MUST BE DEALT WITH SEPARATELY AND IN THEIR PROPER CONTEXT. THIS, WITHOUT A DOUBT, IS THE MOST IMPORTANT RULE OF BIBLICAL INTERPRETATION. THE SECOND RULE IS TO TAKE ALL SCRIPTURE LITERAL AS FAR AS THE CONTEXT WILL ALLOW. IN OTHER WORDS, DO NOT MAKE THE FIGURATIVE LITERAL, OR THE LITERAL, A FIGURE OF SPEECH.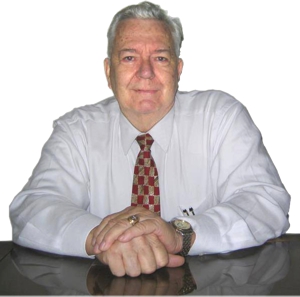 Pastor Ken Blue was born in Boswell, Ark. In 1955 he accepted Christ as his Savior. He and his wife Joyce were married in 1955. They have 5 children. He graduated from Midwestern Baptist Bible College in 1969 and started the Open Door Baptist Church in Lynnwood, Wa. where he pastored for 39 years. Because of health issues (ALS) he was forced to resign as pastor. It is his desire to continue to be used of God to help pastors and believers through this ministry.