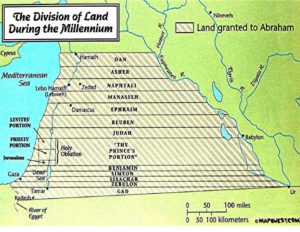 MANY ASK. "WHY DID GOD GIVE THE LAND TO ISRAEL?" THE REASON HE DID NOT GIVE IT TO THEM IS IN THE CAPITAL LETTERS IN THE TEXT.  THE WICKEDNESS AND IMMORALITY OF THE CAINITES ARE UNAMAGINAGLE. HOWEVER, THE BOOK OF LEVITICUS AND MANY OTHER TEXT DESCRIBE THEIR DEPRAVITY. IT SPITE OF THE MANY WARNINGS, ISRAEL DID NOT LISTEN, AND THEY TOO BECAME JUST AS WICKED. THUS THE LAND VOMITED THEM OUT.
" Hear, O Israel: Thou art to pass over Jordan this day, to go in to possess nations greater and mightier than thyself, cities great and fenced up to heaven,  A people great and tall, the children of the Anakims, whom thou knowest, and of whom thou hast heard say, Who can stand before the children of Anak!  Understand therefore this day, that the LORD thy God is he which goeth over before thee; as a consuming fire he shall destroy them, and he shall bring them down before thy face: so shalt thou drive them out, and destroy them quickly, as the LORD hath said unto thee.  SPEAK NOT THOU IN THINE HEART, AFTER THAT THE LORD THY GOD HATH CAST THEM OUT FROM BEFORE THEE, SAYING, FOR MY RIGHTEOUSNESS THE LORD HATH BROUGHT ME IN TO POSSESS THIS LAND: BUT FOR THE WICKEDNESS OF THESE NATIONS THE LORD DOTH DRIVE THEM OUT FROM BEFORE THEE.  NOT FOR THY RIGHTEOUSNESS, OR FOR THE UPRIGHTNESS OF THINE HEART, DOST THOU GO TO POSSESS THEIR LAND: BUT FOR THE WICKEDNESS OF THESE NATIONS THE LORD THY GOD DOTH DRIVE THEM OUT FROM BEFORE THEE, AND THAT HE MAY PERFORM THE WORD WHICH THE LORD SWARE UNTO THY FATHERS, ABRAHAM, ISAAC, AND JACOB.  UNDERSTAND THEREFORE, THAT THE LORD THY GOD GIVETH THEE NOT THIS GOOD LAND TO POSSESS IT FOR THY RIGHTEOUSNESS; FOR THOU ART A STIFFNECKED PEOPLE". Deuteronomy 9:1-6.
" And thou shalt not let any of thy seed pass through the fire to Molech, neither shalt thou profane the name of thy God: I am the LORD." Leviticus 18:21
Molech
 When people lost sight of God and began to worship the planets, demons, and hero gods, they practiced horrifying acts of cruelty, obscenity, and perversion (unnatural sexual acts). Even sons and daughters were burned in the fire (Lev. 18:21; 2Ki. 3:26-27; 16:3; 17:17,31; 21:6; 23:10-11; 2Chr. 28:3; 33:6). Many of the ancient nations shed human blood before their deities. Molech means "king." This was the name of the main god of Ammon — called Chemosh by Moabites. Molech was worshiped in Egypt as Amun, or Amun-Ra, "the king of gods." What was supposed to be his likeness was a statue of brass resting on a pedestal or throne of brass — his head crowned and resembling that of a calf, and his arms extended as if to embrace all who came near. Children were his victims. The statue was heated red hot by fire inside and children were shaken over the flames or passed through the hot arms in dedication to it, to receive Molech's favor. It was believed that all children not so dedicated would die in infancy. Many were actually burned alive in the idol (see the scriptures above). It seems that King Ahaz was dedicated to Molech (2Ki. 16:3,19-20; 2Chr. 28:3).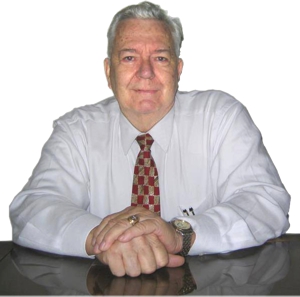 Pastor Ken Blue was born in Boswell, Ark. In 1955 he accepted Christ as his Savior. He and his wife Joyce were married in 1955. They have 5 children. He graduated from Midwestern Baptist Bible College in 1969 and started the Open Door Baptist Church in Lynnwood, Wa. where he pastored for 39 years. Because of health issues (ALS) he was forced to resign as pastor. It is his desire to continue to be used of God to help pastors and believers through this ministry.