THE ATHEIST FOOL'S DELUSION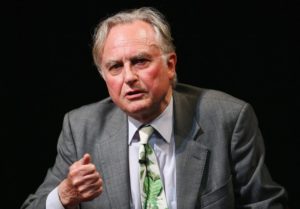 Without a doubt, the biggest fool in the universe is the ATHEIST FOOL. "The fool hath said in his heart, There is no God. They are corrupt, they have done abominable works, there is none that doeth good…" Psalm 14:1-3.
His is not a matter of IQ; it is a matter of morals, or the lack thereof. Paul describes the persons who attempt to hide under the banner of ATHEISM. They are "…that which may be known of God is manifest in them; for God hath shewed it unto them.  For the invisible things of him from the creation of the world are clearly seen, being understood by the things that are made, even his eternal power and Godhead; so that they are without excuse:  Because that, when they knew God, they glorified him not as God, neither were thankful; but became vain in their imaginations, and their foolish heart was darkened. Professing themselves to be wise, they became fools, And changed the glory of the uncorruptible God into an image made like to corruptible man, and to birds, and fourfooted beasts, and creeping things. Wherefore God also gave them up to uncleanness through the lusts of their own hearts, to dishonour their own bodies between themselves: Who changed the truth of God into a lie, and worshipped and served the creature more than the Creator, who is blessed for ever. Amen.  For this cause God gave them up unto vile affections: for even their women did change the natural use into that which is against nature:  And likewise also the men, leaving the natural use of the woman, burned in their lust one toward another; men with men working that which is unseemly, and receiving in themselves that recompence of their error which was meet.  And even as they did not like to retain God in their> knowledge, God gave them over to a reprobate mind, to do those things which are not convenient;  Being filled with all unrighteousness, fornication, wickedness, covetousness, maliciousness; full of envy, murder, debate, deceit, malignity; whisperers,  Backbiters, haters of God, despiteful, proud, boasters, inventors of evil things, disobedient to parents,  Without understanding, covenantbreakers, without natural affection, implacable, unmerciful:  Who knowing the judgment of God, that they which commit such things are worthy of death, not only do the same, but have pleasure in them that do them." Romans 1:19-32
Such is Richard Dawkins in his so-called book, The god Delusion. In reality, Dawkins book is the rantings of a little boy, under his ATHEIST DELUSION. Dawkins shows his ignorance of the Bible and God in his attempt to disprove God's existence. If Dawkins is correct, he is smarter and wiser than God, and that makes Dawkins what he is striving to become. God's message to little Richard, is, "Thy pomp is brought down to the grave, and the noise of thy viols: the worm is spread under thee, and the worms cover thee.  How art thou fallen from heaven, O Lucifer, son of the morning! how art thou cut down to the ground, which didst weaken the nations!  For thou hast said in thine heart, I will ascend into heaven, I will exalt my throne above the stars of God: I will sit also upon the mount of the congregation, in the sides of the north:  I will ascend above the heights of the clouds; I will be like the most High.  Yet thou shalt be brought down to hell.." Isaiah 14:11-15
"A fellow atheist said of Dawkin's book, "I take scholarship seriously. I have written that The God Delusion made me ashamed to be an atheist and I meant it. Trying to understand how God could need no cause, Christians claim that God exists necessarily. I have taken the effort to try to understand what that means. Dawkins and company are ignorant of such claims and positively contemptuous of those who even try to understand them, let alone believe them. Thus, like a first-year undergraduate, he can happily go around asking loudly, "What caused God?" as though he had made some momentous philosophical discovery. Dawkins was indignant when, on the grounds that inanimate objects cannot have emotions, philosophers like Mary Midgley criticised his metaphorical notion of a selfish gene. Sauce for the biological goose is sauce for the atheist gander. There are a lot of very bright and well informed Christian theologians. We atheists should demand no less."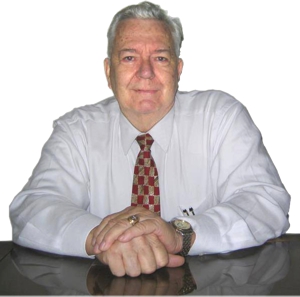 Pastor Ken Blue was born in Boswell, Ark. In 1955 he accepted Christ as his Savior. He and his wife Joyce were married in 1955. They have 5 children. He graduated from Midwestern Baptist Bible College in 1969 and started the Open Door Baptist Church in Lynnwood, Wa. where he pastored for 39 years. Because of health issues (ALS) he was forced to resign as pastor. It is his desire to continue to be used of God to help pastors and believers through this ministry.