BELIEVING IN JESUS' NAME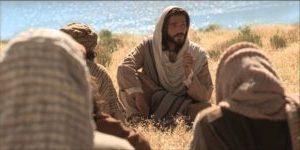 By Ken Blue
What did the Jews believe in order to have eternal life during Jesus' day? We have examples to show what they believed. Below are accounts from John's gospel, Matthew's gospel, and Acts:
Nathanael's Faith
Nathanael answered and saith unto him, Rabbi, thou art the Son of God; thou art the King of Israel.  Jesus answered and said unto him, Because I said unto thee, I saw thee under the fig tree, believest thou? thou shalt see greater things than these.  And he saith unto him, Verily, verily, I say unto you, Hereafter ye shall see heaven open, and the angels of God ascending and descending upon the Son of man. John 1:49-51
Martha's Faith
Jesus said unto her, I am the resurrection, and the life: he that believeth in me, though he were dead, yet shall he live:  And whosoever liveth and believeth in me shall never die. Believest thou this?  She saith unto him, Yea, Lord: I believe that thou art the Christ, the Son of God, which should come into the world. John 11:25-27
Peter's Faith
And they said, Some say that thou art John the Baptist: some, Elias; and others, Jeremias, or one of the prophets.  He saith unto them, But whom say ye that I am?  And Simon Peter answered and said, Thou art the Christ, the Son of the living God. Matthew 16:14-16  
The Ethiopian Eunuch's Faith
And the eunuch answered Philip, and said, I pray thee, of whom speaketh the prophet this? of himself, or of some other man?  Then Philip opened his mouth, and began at the same scripture, and preached unto him Jesus.  And as they went on their way, they came unto a certain water: and the eunuch said, See, here is water; what doth hinder me to be baptized?  And Philip said, If thou believest with all thine heart, thou mayest. And he answered and said, I believe that Jesus Christ is the Son of God. Acts 8:34-37
…John 3.16 has nothing to say for salvation today.
The above testimonies have a common thread. What one believed for salvation during Jesus' earthly ministry and shortly afterward, what "believing in Christ" meant during this time was believing Jesus was Israel's Messiah and the Son of God. When we read the following passage we must understand what it meant at the time. John wrote:
For God so loved the world, that he gave his only begotten Son, that whosoever believeth in him should not perish, but have everlasting life.  For God sent not his Son into the world to condemn the world; but that the world through him might be saved.  He that believeth on him is not condemned: but he that believeth not is condemned already, because he hath not believed in the name of the only begotten Son of God. John 3:16-18
This passage is probably familiar to more people than any other passage in Scripture. Most misunderstand it, however. The gospels reveal that Jesus ministered to Jews only (Matthew 10:5-6; John 12:20-26) with two exceptions (Matthew 15:21-28; 8:5-13; cf. Luke 7:1-10). In context, this passage has to do with Jewish salvation, the gospel of the kingdom, not Gentile salvation. Interpretatively, John 3.16 has nothing to say for salvation today. It becomes meaningful today in light of Paul's gospel (1 Corinthians 15:1-4).
(THE ERROR IS READING PAUL'S WRITINGS BACK INTO THESE AND OTHER TEXT LIKE THEM.)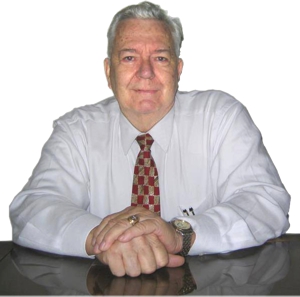 Pastor Ken Blue was born in Boswell, Ark. In 1955 he accepted Christ as his Savior. He and his wife Joyce were married in 1955. They have 5 children. He graduated from Midwestern Baptist Bible College in 1969 and started the Open Door Baptist Church in Lynnwood, Wa. where he pastored for 39 years. Because of health issues (ALS) he was forced to resign as pastor. It is his desire to continue to be used of God to help pastors and believers through this ministry.