PREACHERS SHOULD PREACH, TEACH, AND TRAIN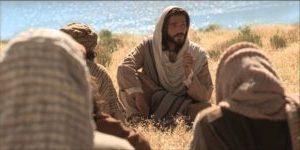 "And Jesus went about all Galilee, teaching in their synagogues, and preaching the gospel of the kingdom, and healing all manner of sickness and all manner of disease among the people." Matthew 4:23.
"Paul also and Barnabas continued in Antioch, teaching and preaching the word of the Lord, with many others also." Acts 15:35.
"Preaching the kingdom of God, and teaching those things which concern the Lord Jesus Christ, with all confidence, no man forbidding him." Acts 28:31
Preaching is the message announced by preachers and is primarily for the purpose of conversion. We could say, with accuracy, Jesus preached to the multitudes, and taught His Disciples. Perhaps the Twelve taught the Seventy and the Seventy, the hundred and twenty.
Teaching consist of the message taught by preachers that explains, clarifies, and applies, with exhortation. It is primarily for building faith, Christian conviction, and character. One of the qualifications of a pastor is he must be "apt to teach." (I Tim. 3:2. II Tim. 2:24). Paul seemed to have his greatest success by teaching. Many pastors are excellent preachers, but they also need to distinguish between the two, and master teaching.
Training is a task whereby preachers develop skill sets in trainees.  According to Webster's Dictionary, the definition of training is: the act, process, or method of one that trains. The skill, knowledge, or experience acquired by one that trains. The state of being trained. A young doctor who's still in training. She's in training for the Olympics.
Training others may be the greatest weakness of many good preachers.
Synonyms: drill, practice (also practice), routine, exercise, workout, assignment, homework, lesson; brush up, refresher, review, spring training, a process by which someone is taught the skills that are needed for an art, profession, or job. The process by which an athlete prepares for competition by exercising, practicing, etc. It is the skill, knowledge, or experience acquired by a person or animal who has trained. Thus, training is showing how, assisting in the task, the trainee performs the task. Correction and encouragement are given as necessary. Training others may be the greatest weakness of many good preachers.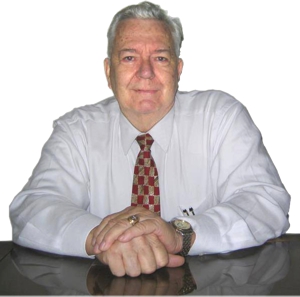 Pastor Ken Blue was born in Boswell, Ark. In 1955 he accepted Christ as his Savior. He and his wife Joyce were married in 1955. They have 5 children. He graduated from Midwestern Baptist Bible College in 1969 and started the Open Door Baptist Church in Lynnwood, Wa. where he pastored for 39 years. Because of health issues (ALS) he was forced to resign as pastor. It is his desire to continue to be used of God to help pastors and believers through this ministry.