HOW SAUL ALINSKY INFLUENCES HILLARY CLINTON

In 1969, Hillary Rodham wrote a 92-page senior thesis for Wellesley College titled "There Is Only the Fight . . . ": An Analysis of the Alinsky Model'. The subject was famed radical community organizer Saul Alinsky.
The work was unnoticed until Hillary Rodham Clinton entered the White House as First Lady. Clinton researchers and political opponents sought out the thesis, thinking it contained evidence that Rodham had held strong radical or socialist views. David Brock was unable to access the thesis for his 1996 book The Seduction of Hillary Rodham, writing that it was "under lock and key", and instead also used some of Schechter's recollections.  By the mid-1990s, Clinton critics seized upon the restricted access as a sure sign that the thesis held politically explosive contents that would reveal her hidden radicalism or extremism.
David Brock was unable to access Hillary's thesis, writing that it was "under lock and key"
Interest in the thesis and in Clinton's relationship with Alinsky continued during the Democratic Party presidential primaries, 2008, as Clinton battled Barack Obama, who had also been reported to have been exposed to Alinsky-style ideas and methods during his time as a Chicago community organizer.
Interest was renewed again in 2014 with the discovery of correspondence from 1971 between Hillary Clinton and Alinsky at the University of Texas at Austin. Alana Goodman of The Washington Free Beacon interpreted the letters as suggesting that Alinsky, who died in 1972, had a deeper influence on Clinton's early political views than the thesis had stated.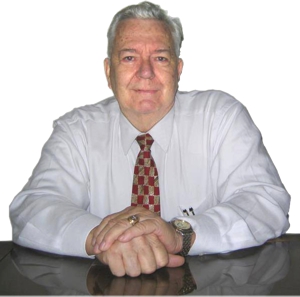 Pastor Ken Blue was born in Boswell, Ark. In 1955 he accepted Christ as his Savior. He and his wife Joyce were married in 1955. They have 5 children. He graduated from Midwestern Baptist Bible College in 1969 and started the Open Door Baptist Church in Lynnwood, Wa. where he pastored for 39 years. Because of health issues (ALS) he was forced to resign as pastor. It is his desire to continue to be used of God to help pastors and believers through this ministry.