SAUL ALINSKY AND LUCIFER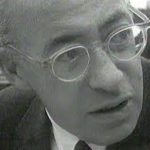 SAUL ALINSKY, COMMUNIST ORGANIZER, ACKNOWLEDGES LUCIFER AS THE FIRST ORGANIZER TO CAPTURE HIS OWN KINGDOM. HE A FOLLOWER OF LUCIFER.
"Lest we forget at least an over-the-shoulder acknowledgment to the very first radical: from all our legends, mythology, and history (and who is to know where mythology leaves off and history begins — or which is which), the first radical known to man who rebelled against the establishment and did it so effectively that he at least won his own kingdom" — Lucifer.
— SAUL ALINSKY
HE CONCLUDES HIS BOOK WITH THE FOLLOWING: "ALINSKY: Sometimes it seems to me that the question people should ask is not "Is there life after death?" but "Is there life after birth?" I don't know whether there's anything after this or not. I haven't seen the evidence one way or the other and I don't think anybody else has either. But I do know that man's obsession with the question comes out of his stubborn refusal to face up to his own mortality. Let's say that if there is an afterlife, and I have anything to say about it, I will unreservedly choose to go to hell.  PLAYBOY: Why? ALINSKY: Hell would be heaven for me. All my life I've been with the have-nots. Over here, if you're a have-not, you're short of dough. If you're a have-not in hell, you're short of virtue. Once I get into hell, I'll start organizing the have-nots over there .: Why them? ALINSKY: They're my kind of people."PLAYBOY
(NOTE: I assure he has no doubts now. If he could organize anything in hell, it would be a fire department.)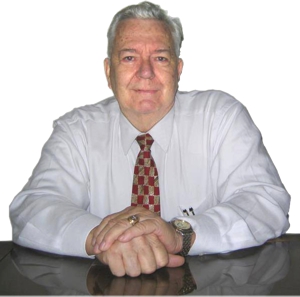 Pastor Ken Blue was born in Boswell, Ark. In 1955 he accepted Christ as his Savior. He and his wife Joyce were married in 1955. They have 5 children. He graduated from Midwestern Baptist Bible College in 1969 and started the Open Door Baptist Church in Lynnwood, Wa. where he pastored for 39 years. Because of health issues (ALS) he was forced to resign as pastor. It is his desire to continue to be used of God to help pastors and believers through this ministry.