YOUNG PASTORS DON'T UNDERSTAND THE MINISTRY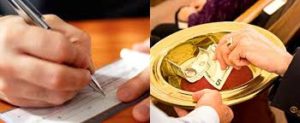 Ken Blue
"Wherefore, brethren, look ye out among you seven men of honest report, full of the Holy Ghost and wisdom, whom we may appoint over this business.  But we will give ourselves continually to prayer, and to the ministry of the word." Acts 6:3-4.
I went to Bible College to learn the Bible and be a preacher. One comment by our Homiletic's professor stands out in my mind more clearly than any other. He said, "Preaching is about 1/10 of the ministry". That comment offended me, and I didn't believe it. I loved to preach, so he can't be correct in that comment.
When Joyce and I started the Open Door Baptist Church in 1969 we had an empty building with about one hundred empty chairs. Back then everything was about soul winning and preaching however, before that year was over, we had over a hundred in the morning service and all in the same room.  We had a problem, and something had to change, and change quick!
We had to get the nursery age out of the preaching service so, I had to find a place and a worker for that problem. The girls' bathroom became a place and my wife became the worker but that did not completely solve the problem. The six through eight year olds were bored, restless and distracting. There was an unfinished room in the back of the building.
"Preaching is about 1/10 of the ministry"
This room would work, but we needed a teacher. We found a faithful lady, so that problem was readily solved. However, now it was time to move to a new location if we were to continue our growth.
We found a local school where we met for about a year but, we had to set up and take down all the chairs. So someone had to be appointed for this task. In addition, we now needed ushers, money counters, book keepers and expenses paid. I had no idea that we needed to be incorporated in Washington State. This was "business" that was required by law, and Bible College forgot to tell me about these things.
Moreover, for the first three years I was the song leader, so it was my task to select songs everybody knew. In time, God gave us someone to play a piano, but at that time, we did not have one, so that became another order of business. In addition, I also directed our small choir and taught the teachers next Sunday's lesson…..Whew!
More and more I needed the help of others. In a few years there where hundreds of ministries that needed to be attended to, and someone had to attend them and I was learning that my professor was right.
There are many gifted preachers who can't tie their own shoes, thus they can never build a growing church. Then, there are men gifted in management, who are not the best of preachers. Guess who builds a growing church? The one who learns how to manage the business side of the ministry!
My advice to the novice pastor is three things. Learn all you can about soul winning, (I mean getting them saved, baptized and in the church membership). Learn how to recruit, delegate and manage the total ministry and learn how to rightly divide the Bible and how to teach it. Bathe all this in prayer, depending on the Holy Spirit.
You must learn how to manage as well as preach, but if management is a weakness of yours, then find someone in the church you can trust, and let them help you in this area. "Preaching is about 1/10 of the ministry" but, "Pastoring" takes both preaching and management.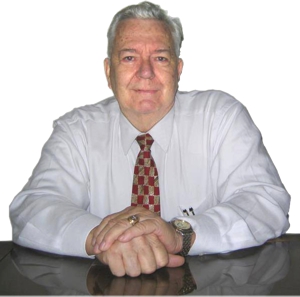 Pastor Ken Blue was born in Boswell, Ark. In 1955 he accepted Christ as his Savior. He and his wife Joyce were married in 1955. They have 5 children. He graduated from Midwestern Baptist Bible College in 1969 and started the Open Door Baptist Church in Lynnwood, Wa. where he pastored for 39 years. Because of health issues (ALS) he was forced to resign as pastor. It is his desire to continue to be used of God to help pastors and believers through this ministry.