MAKING THE BIBLE TEACH WHAT YOU WANT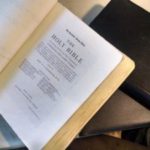 By Ken Blue
The purpose of this article is to show how the Bible is used deceitfully by many pastors and evangelist. In order to provide a simple foundation for this subject, I will use a three letter word to illustrate my point. That little word is the word "YOU." I will give the text and then show how these false teachers want you to believe it refers to you, personally.
"…he shall baptize you with the Holy Ghost, and with fire:" Matthew 3:11. Those addressed were Jews and there is no promise here to the Gentile church.
"And Jesus said unto them, Because of your unbelief: for verily I say unto you, If ye have faith as a grain of mustard seed, ye shall say unto this mountain, Remove hence to yonder place; and it shall remove; and nothing shall be impossible unto you." Matthew 17:20. The Lord is speaking to His disciples.
"Verily I say unto you, Whatsoever ye shall bind on earth shall be bound in heaven: and whatsoever ye shall loose on earth shall be loosed in heaven." Matthew 18:18. This is another Kingdom promise to the Twelve. It is not spoken to you or the Catholic church.
"Again I say unto you, That if two of you shall agree on earth as touching any thing that they shall ask, it shall be done for them of my Father which is in heaven." Matthew 18:19. This is not a prayer promise, as many teach.
"And I say unto you, Whosoever shall put away his wife, except it be for fornication, and shall marry another, committeth adultery: and whoso marrieth her which is put away doth commit adultery." Matthew 19:9. This is not a command to the church or Gentiles. There is much more on this subject.
"And Jesus said unto them, Verily I say unto you, That ye which have followed me, in the regeneration when the Son of man shall sit in the throne of his glory, ye also shall sit upon twelve thrones, judging the twelve tribes of Israel." Matthew 19:28. This promise is to the Twelve. There is no promise to the Christian in this text.
"Therefore say I unto you, The kingdom of God shall be taken from you, and given to a nation bringing forth the fruits thereof." Matthew 21:43. Jesus is speaking to the wicked leaders of Israel. He is not taking the kingdom from them and giving it to the church. The church is not the nation.
"Then shall they deliver you up to be afflicted, and shall kill you: and ye shall be hated of all nations for my name's sake." Matthew 24:9. The text is about His disciples and is witnessed in the book of Acts.
"But the wise answered, saying, Not so; lest there be not enough for us and you: but go ye rather to them that sell, and buy for yourselves." Matthew 25:9. This is a parable, warning the Jews to be ready for His Second Advent at the end of the Tribulation.
"Therefore I say unto you, What things soever ye desire, when ye pray, believe that ye receive them, and ye shall have them." Mark 11:24. This promise was to the Twelve. Believers today do not receive everything they want simply because they desire and believe.
These ten should suffice. You can make the Bible say anything you want if you ignore who is speaking, to whom it is spoken, why it was spoken and the dispensation to which it belongs. The "you" in the above text is not about YOU!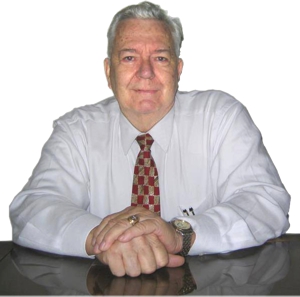 Pastor Ken Blue was born in Boswell, Ark. In 1955 he accepted Christ as his Savior. He and his wife Joyce were married in 1955. They have 5 children. He graduated from Midwestern Baptist Bible College in 1969 and started the Open Door Baptist Church in Lynnwood, Wa. where he pastored for 39 years. Because of health issues (ALS) he was forced to resign as pastor. It is his desire to continue to be used of God to help pastors and believers through this ministry.