ALL THE PROMISES ARE NOT YOURS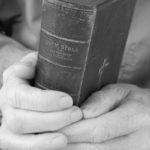 By Ken Blue
We have often heard the naive believer say, "Every promise in the Book is mine!" However, those dear souls display more zeal than knowledge, when it comes to the Book. If every promise is yours, to whom do the curses belong? We will show some of the promises in Scripture that have been "hijacked" by Christians and claimed them for themselves. They handle the Word of God deceitfully by doing this.
"Many are the afflictions of the righteous: but the LORD delivereth him out of them all. 20 He keepeth all his bones: not one of them is broken." Psalms 34:19-20. The "righteous" person, whose bones are not broken, is none other than the Lord Jesus Christ.
"And call upon me in the day of trouble: I will deliver thee, and thou shalt glorify me." Psalms 50:15. Verse 7 makes it clear that this promise is for Israel in the coming Tribulation. (See Joel 2:32). There is no promise to the Christian in this text.
"Ask of me, and I shall give thee the heathen for thine inheritance, and the uttermost parts of the earth for thy possession." Psalms 2:8. This promise is to Christ at His second advent. One wonders what missionaries must be thinking who put this promise on their prayer card! Why not put the next verse on it also?
"If my people, which are called by my name, shall humble themselves, and pray, and seek my face, and turn from their wicked ways; then will I hear from heaven, and will forgive their sin, and will heal their land." 2 Chronicles 7:14. This promise must be read in its context. It is a promise made to Solomon concerning the Nation of Israel and their promised land.
"No weapon that is formed against thee shall prosper; and every tongue that shall rise against thee in judgment thou shalt condemn. This is the heritage of the servants of the LORD, and their righteousness is of me, saith the LORD." Isaiah 54:17. Here is a promise to Israel concerning the second advent of Christ. All nations will gather against Israel, but none will prevail. All enemies will be destroyed.
"Repent ye therefore, and be converted, that your sins may be blotted out, when the times of refreshing shall come from the presence of the Lord; 20 And he shall send Jesus Christ, which before was preached unto you:" Acts 3:19-20. The only way to understand any passage of scripture is by its context. Notice that Peter is preaching to Jews only and if they were to be partakers of Christ's Kingdom and have their sins "blotted out" at the Second Advent, they must repent now and be converted.
"Then Peter said unto them, Repent, and be baptized every one of you in the name of Jesus Christ for the remission of sins, and ye shall receive the gift of the Holy Ghost. 39 For the promise is unto you, and to your children, and to all that are afar off, even as many as the Lord our God shall call. 40 And with many other words did he testify and exhort, saying, Save yourselves from this untoward generation." Acts 2:38-40. Those who killed Jesus are asking what to do to be saved and be part of Christ's kingdom at His return. This promise was to Jews in Israel and to all who were scattered through the known world. Gentiles are not considered here.
"And we know that all things work together for good to them that love God, to them who are the called according to his purpose." Romans 8:28. This may be the most abused verse in the Bible. The text does not say "all things," without exception, work for good to every Christian. First of all, the text is for those only who love God and seek to fulfill His purpose in their lives. If a man loves God and obeys His purpose for his life, then the things that come into his life will work for his good.
"I have been young, and now am old; yet have I not seen the righteous forsaken, nor his seed begging bread." Psalms 37:25. This was the writer's observation. Certainly, millions of Christians have had to, and still do, beg bread or have nothing to eat.
"But my God shall supply all your need according to his riches in glory by Christ Jesus." Philippians 4:19. This may be the second most abused verse in Scripture. This promise is to a church that had sacrificed once and again to support Paul. The promise was for them. Again, there are countless millions who do not have all their needs supplied. They have no place to sleep, no clothing, and no food to eat. Visit India, or consider those down through the centuries that have starved, or were left to freeze to death. (See Hebrews 11 ).
"And whatsoever ye shall ask in my name, that will I do, that the Father may be glorified in the Son.  If ye shall ask any thing in my name, I will do it." John 14:13-14. The context is clear. Jesus is speaking to His Disciples. This is a Kingdom of Heaven promise to the Disciples who will rule at Jerusalem during the Kingdom. Today, we have sufficient grace!
The believer needs to have strong faith in the Word of God. But it must not be misinterpreted or misapplied. Right division and the true context is the only way to keep from handling the Word of God deceitfully. There is such a thing as interpretation and application; both can be done recklessly.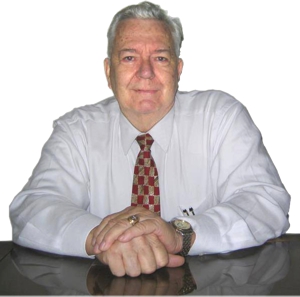 Pastor Ken Blue was born in Boswell, Ark. In 1955 he accepted Christ as his Savior. He and his wife Joyce were married in 1955. They have 5 children. He graduated from Midwestern Baptist Bible College in 1969 and started the Open Door Baptist Church in Lynnwood, Wa. where he pastored for 39 years. Because of health issues (ALS) he was forced to resign as pastor. It is his desire to continue to be used of God to help pastors and believers through this ministry.