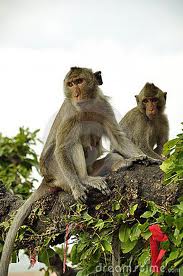 Two monkeys sat in a coconut tree,
Looking on the mass of humanity.
"Some say man descended from you and me.
We consider and ask, how can this be?
Tails have dropped off, there's no swinging around,
Speaking in words is such a strange sound,
Destined are they, to inhabit the ground.
While evolving upward, they descended down.
Losing their hair, and we don't know why.
Discovering their nakedness, some were shy.
Covering their shame, something had to die.
And that became the fashion bye and bye.
No longer using clubs to fight in war,
Hand to hand combat seldom evens the score.
With the push of a button, they now kill more,
While sitting in a chair, as the drones soar.
Yes, it is clear, sitting up in this tree.
Evolution's the end of humanity.
We are so thankful, though monkeys we be,
We've saved our tails, from inevitability."
By Ken Blue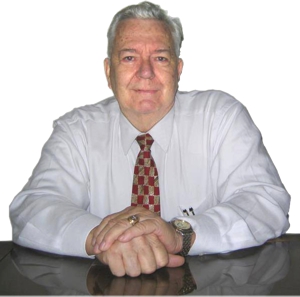 Pastor Ken Blue was born in Boswell, Ark. In 1955 he accepted Christ as his Savior. He and his wife Joyce were married in 1955. They have 5 children. He graduated from Midwestern Baptist Bible College in 1969 and started the Open Door Baptist Church in Lynnwood, Wa. where he pastored for 39 years. Because of health issues (ALS) he was forced to resign as pastor. It is his desire to continue to be used of God to help pastors and believers through this ministry.