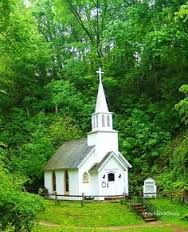 To the Laodicean church…
" And unto the angel of the church of the Laodiceans write; These things saith the Amen, the faithful and true witness, the beginning of the creation of God;  I know thy works, that thou art neither cold nor hot: I would thou wert cold or hot. So then because thou art lukewarm, and neither cold nor hot, I will spue thee out of my mouth. Because thou sayest, I am rich, and increased with goods, and have need of nothing; and knowest not that thou art wretched, and miserable, and poor, and blind, and naked: I counsel thee to buy of me gold tried in the fire, that thou mayest be rich; and white raiment, that thou mayest be clothed, and that the shame of thy nakedness do not appear; and anoint thine eyes with eyesalve, that thou mayest see. As many as I love, I rebuke and chasten: be zealous therefore, and repent. Behold, I stand at the door, and knock: if any man hear my voice, and open the door, I will come in to him, and will sup with him, and he with me. To him that overcometh will I grant to sit with me in my throne, even as I also overcame, and am set down with my Father in his throne. He that hath an ear, let him hear what the Spirit saith unto the churches." Revelation 3:14-22 .
When it comes to the interpretation of the book of Revelation, there's no shortage of interpretations or opinions. The most prevalent view is that the first four chapters are symbolic of seven stages of church history. There are others who see chapter four as a type of the rapture of the church. John is supposed to be a type of the church. His rapture is preceded by the Laodicean church age, which many believe we are in today.
[pullquote align="right" cite="" link="" color="" class="" size=""]There's no shortage of views of the church.[/pullquote]
Also, there's no shortage of views of the church. Many believe the church is general, universal and consisting of all truly saved individuals from the beginning of the church until the rapture. Others hold to a partial rapture, which means, only those who are living for Christ and looking for Him, will be raptured. Then, there are some who reject the concept of a universal church and teach that the only valid church on earth is a local Baptist Church whose lineage, like an unbroken chain, extends back to John the Baptist. They believe all the saved will be raptured, but not all will be in the "bride," which, they say, consist of members of a select group of Baptist Churches.
For those who believe the only scriptural church is a visible local Baptist Church, and believe the teaching that there are seven periods of church history, we ask, which church age are we in? Also, if this is a Laodicean church age, and if the only church is a visible Baptist Church, would that be your church? If yours is a Laodicean church, you may be in trouble. "I know thy works, that thou art neither cold nor hot: I would thou wert cold or hot. So then because thou art lukewarm, and neither cold nor hot, I will spue thee out of my mouth."
Just for the record. I believe all saved people are members of the body of Christ. I do not accept that the body of Christ is the subject of any part of the book of Revelation, nor that the church is the "Bride of Christ." However, I was graduated from a Baptist College, I pastored three Baptist Churches. One I started with "0" people and pastored it for 40 years. By God's grace we saw people make professions of faith every Sunday. Many of these are serving God in full-time ministry. Oh, I was also saved and baptized in a Baptist Church. Has the chain been broken from John till then? Beats me.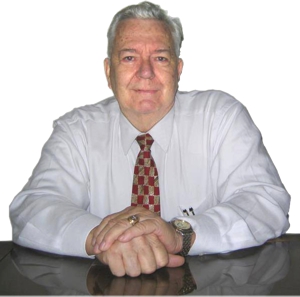 Pastor Ken Blue was born in Boswell, Ark. In 1955 he accepted Christ as his Savior. He and his wife Joyce were married in 1955. They have 5 children. He graduated from Midwestern Baptist Bible College in 1969 and started the Open Door Baptist Church in Lynnwood, Wa. where he pastored for 39 years. Because of health issues (ALS) he was forced to resign as pastor. It is his desire to continue to be used of God to help pastors and believers through this ministry.