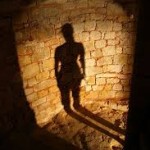 THE UNSEEN PRISON
By Ken Blue
There is an unseen prison,
With bolts, chains and bars.
The floor is ever changing;
Despair hides the stars.
The prison holds victims firm;
They lack strength or will.
Human efforts to escape,
Those walls; victor still.
The walls are of fleshly lust,
Ceilings, mans own pride.
Floors crafted of impure thoughts,
Where the captives hide.
No light shines in that dungeon;
Darkness rules that den.
The walls, bars, and the ceilings;
All forged from our sins.
The slaves firmly shackled there,
Despair hour by hour.
Their hope for a full release,
An external power.
Jesus is the unseen Door;
Death, freedoms merit.
His grace sets the captives free;
Led by His Spirit.
There is an unseen prison,
With bolts, chains and bars.
Full pardon is provided,
Written in His scars.
Romans 6:11-16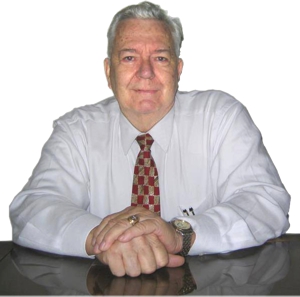 Pastor Ken Blue was born in Boswell, Ark. In 1955 he accepted Christ as his Savior. He and his wife Joyce were married in 1955. They have 5 children. He graduated from Midwestern Baptist Bible College in 1969 and started the Open Door Baptist Church in Lynnwood, Wa. where he pastored for 39 years. Because of health issues (ALS) he was forced to resign as pastor. It is his desire to continue to be used of God to help pastors and believers through this ministry.