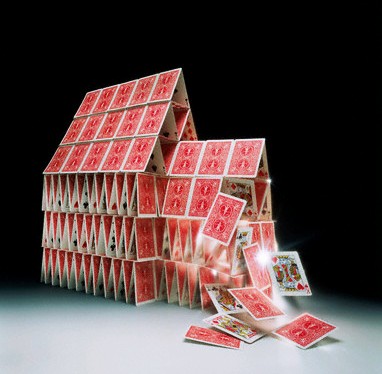 There are many who suggest that the church of this dispensation began under the ministry of John the Baptist, Jesus and the Twelve. However, they are hard pressed to deal with the following verses and define the content of the gospel preached by John, Jesus and the Twelve. The major fallacy is the failure to rightly divide the Scriptures. The other error is the reading of Paul's gospel BACK into the gospels in an attempt to harmonize the two. It won't work. We ask the reader to read each verse carefully and then answer the question, "What was the CONTENT of their gospel?"
NOTICE THAT THE DEATH, BURIAL, AND RESURRECTION WAS NOT PART OF THEIR GOSPEL-
The reason the Baptist Brider ignores these Scriptures is because it brings into question what the ministry of Jesus and His disciples was, and why John was baptizing. What these verses imply is more than some Baptist Briders dare tackle. If they did, their house of cards would collapse.  Since no one believed in His death, burial, and resurrection, what was the content and the hope of their gospel, and in what way was John's baptism associated with that gospel? What was its purpose?
a. Notice that His resurrection was not part of their gospel. "From that time forth began Jesus to shew unto his disciples, how that he must go unto Jerusalem, and suffer many things of the elders and chief priests and scribes, and be killed, and be raised again the third day" Matthew 16:21.
b. Notice that they had no knowledge of his coming death, burial and resurrection. "Then he took unto him the twelve, and said unto them, Behold, we go up to Jerusalem, and all things that are written by the prophets concerning the Son of man shall be accomplished. For he shall be delivered unto the Gentiles, and shall be mocked, and spitefully entreated, and spitted on: And they shall scourge him, and put him to death: and the third day he shall rise again. And they understood none of these things: and this saying was hid from them, neither knew they the things which were spoken" Luke 18:31-34.
c. Notice that the preparation of His body showed that they did not teach or believe in His resurrection. "Then took they the body of Jesus, and wound it in linen clothes with the spices, as the manner of the Jews is to bury" John 19:40.
d. Notice that the concern of the women was who could roll the stone away from the tomb. "And when the sabbath was past, Mary Magdalene, and Mary the mother of James, and Salome, had bought sweet spices, that they might come and anoint him… And they said among themselves, Who shall roll us away the stone from the door of the sepulchre?" Mark 16:1, 3.
e. Notice the unbelief of the eleven when Mary Magdalene brought news of His resurrection. "Now when Jesus was risen early the first day of the week, he appeared first to Mary Magdalene, out of whom he had cast seven devils. And she went and told them that had been with him, as they mourned and wept. And they, when they had heard that he was alive, and had been seen of her, believed not" Mark 16:9-11.
f. Notice that Thomas did not believe the report of the other disciples. "But Thomas, one of the twelve, called Didymus, was not with them when Jesus came. The other disciples therefore said unto him, We have seen the Lord. But he said unto them, Except I shall see in his hands the print of the nails, and put my finger into the print of the nails, and thrust my hand into his side, I will not believe" John 20:24-25.
g. Notice that Jesus rebuked the eleven sharply for their unbelief. "Afterward he appeared unto the eleven as they sat at meat, and upbraided them with their unbelief and hardness of heart, because they believed not them which had seen him after he was risen" Mark 16:14.
h.  Notice that they had no knowledge of the Scriptures that He must rise again. "For as yet they knew not the scripture, that he must rise again from the dead." John 20:9.
 i.  Notice that the two on the Emmaus Road did not believe He was to die to redeem Israel. " And he said unto them, What manner of communications are these that ye have one to another, as ye walk, and are sad? 18 And the one of them, whose name was Cleopas, answering said unto him, Art thou only a stranger in Jerusalem, and hast not known the things which are come to pass there in these days? 19 And he said unto them, What things? And they said unto him, Concerning Jesus of Nazareth, which was a prophet mighty in deed and word before God and all the people: 20 And how the chief priests and our rulers delivered him to be condemned to death, and have crucified him. 21 But we trusted that it had been he which should have redeemed Israel: and beside all this, to day is the third day since these things were done. 22 Yea, and certain women also of our company made us astonished, which were early at the sepulchre; 23 And when they found not his body, they came, saying, that they had also seen a vision of angels, which said that he was alive. 24 And certain of them which were with us went to the sepulchre, and found it even so as the women had said: but him they saw not." Luke 24:17-24
We have yet to hear an answer to the above questions.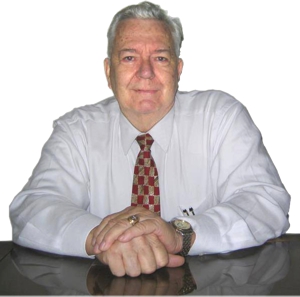 Pastor Ken Blue was born in Boswell, Ark. In 1955 he accepted Christ as his Savior. He and his wife Joyce were married in 1955. They have 5 children. He graduated from Midwestern Baptist Bible College in 1969 and started the Open Door Baptist Church in Lynnwood, Wa. where he pastored for 39 years. Because of health issues (ALS) he was forced to resign as pastor. It is his desire to continue to be used of God to help pastors and believers through this ministry.