NO ONE SHOULD EVER PRAY TO MARY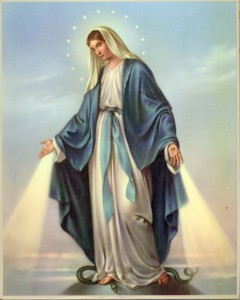 THERE IS NO BIBLE COMMAND TO PRAY TO MARY
THERE IS NO BIBLE EXAMPLE OF ANYONE PRAYING TO MARY
THE WISE MEN BROUGHT NO GIFTS FOR MARY
THE WISE MEN DID NOT WORSHIP MARY
MARY WAS A SINNER AND NEEDED A SAVIOUR-  "And my spirit hath rejoiced in God my Saviour." Luke 1:47.
MARY ACKNOWLEDGED HER NEED FOR A SAVIOUR, THUS, ADMITTING HER SINFUL NATURE.
JESUS IS THE ONE AND ONLY MEDIATOR BETWEEN GOD AND MAN, NOT MARY-" For there is one God, and one mediator between God and men, the man Christ Jesus;"1 Timothy 2:5.
MARY IS NOT IN HEAVEN INTERCEDING FOR SINNERS. (This would contradict the above verse.
MARY IS NOT THE MOTHER OF GOD. SHE WAS THE PERSON USED OF GOD TO BIRTH THE MAN, CHRIST JESUS. NOTHING MORE.
MARY WAS NEVER CALLED THE "MOTHER OF GOD"UNTIL 331 A. D.
NO ONE PRAYED TO MARY OR THE SAINTS UNTIL 600 A. D.
PAUL, THE WRITER OF ALL CHURCH EPISTLES, NEVER MENTIONS MARY. THE MARY OF ROMANS 16:6 COULD NOT BE THE MOTHER OF JESUS, BECAUSE CATHOLICS SAY SHE ASCENDED TO HEAVEN.
NONE OF THE JEWISH EPISTLES, HEBREWS THROUGH REVELATIONS MENTION MARY.
SOME CATHOLICS WORSHIP MARY, OTHERS, ONLY VENERATE HER. BOTH ARE WRONG.
TO PRAY TO, VENERATE, OR BOW TO IS IDOLATRY.
TO PRAY TO MARY PUTS HER BETWEEN CHRISTIANS AND CHRIST
KNEELING TO A STATUE OF MARY IS AGAINST SCRIPTURE, AND IS IDOLATRY.
AN IDOL ULTIMATELY BECOMES ONES GOD. "And now, though thou wouldest needs be gone, because thou sore longedst after thy father's house, yet wherefore hast thou stolen my gods?" Genesis 31:30.
PRAYER, VENERATION AND WORSHIP OF MARY IS A DOCTRINE OF DEVILS, AND WILL BRING CONDEMN TO ONE'S SOUL.
"…But I say, that the things which the Gentiles sacrifice, they sacrifice to devils, and not to God: and I would not that ye should have fellowship with devils.  Ye cannot drink the cup of the Lord, and the cup of devils: ye cannot be partakers of the Lord's table, and of the table of devils." 1 Corinthians 10:19-21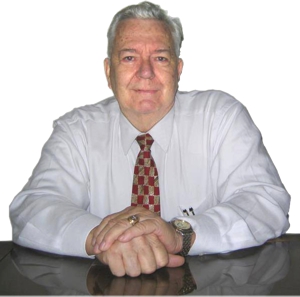 Pastor Ken Blue was born in Boswell, Ark. In 1955 he accepted Christ as his Savior. He and his wife Joyce were married in 1955. They have 5 children. He graduated from Midwestern Baptist Bible College in 1969 and started the Open Door Baptist Church in Lynnwood, Wa. where he pastored for 39 years. Because of health issues (ALS) he was forced to resign as pastor. It is his desire to continue to be used of God to help pastors and believers through this ministry.