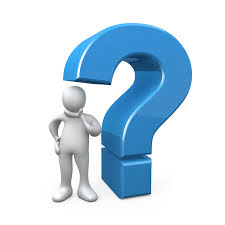 WHAT APOLLOS DIDN'T KNOW
By Ken Blue
"This man was instructed in the way of the Lord; and being fervent in the spirit, he spake and taught diligently the things of the Lord, knowing only the baptism of John. 26 And he began to speak boldly in the synagogue: whom when Aquila and Priscilla had heard, they took him unto them, and expounded unto him the way of God more perfectly." Acts 18:25-26.
The dedication of Apollos could not be brought into question. He was eloquent in speech, fervent in spirit and fully committed to the information he had. But, there was a great chasm between what he knew and what he needed to know. The text says Aquila and Priscilla expounded something to him that was more perfect.
Apollos's ministry consisted exclusively of the ministry of John the Baptist. That is, he was preaching the kingdom of heaven gospel and practicing water baptism for the same reason John had taught and preached it. ("John did baptize in the wilderness, and preach the baptism of repentance for the remission of sins." Mark 1:4).
Now, what was it Apollos did not know? Keep in mind that Aquila and Priscilla had served with the Apostle Paul and had learned of the dispensation of the gospel of grace from him. They also had a church in their house.
First of all, he didn't know that the ministry of John and the Twelve was over, and that God was rejecting Israel and cutting them off because of their unbelief. Next, he didn't know that Paul was God's new Apostle, and that the dispensation of grace was committed to him. Again, he didn't know that Jews and Gentiles were being baptized by the Spirit into one body, called the church. This truth was not made known from the foundation of the world. (Ephesians 3:9). Neither did he know the gospel message that had been given exclusively to Paul. (See Galatians 1:11-12). Apollos didn't know that he could now eat catfish without guilt. Last of all, he didn't know that the writings of Paul would become the body of doctrine for the new church God was building. Like many today, he needed to learn how to rightly divide the Word of God.
We may thank God for His servants who are gifted and zealous for the Lord. But, zeal without knowledge can be a dangerous thing, and it has done great harm to the church through the centuries. Many today are still laboring under the kingdom of heaven ministry of John the Baptist, and they don't have a clue as to the more perfect or accurate ministry given to Paul.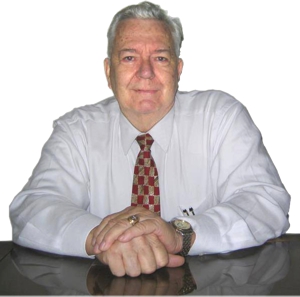 Pastor Ken Blue was born in Boswell, Ark. In 1955 he accepted Christ as his Savior. He and his wife Joyce were married in 1955. They have 5 children. He graduated from Midwestern Baptist Bible College in 1969 and started the Open Door Baptist Church in Lynnwood, Wa. where he pastored for 39 years. Because of health issues (ALS) he was forced to resign as pastor. It is his desire to continue to be used of God to help pastors and believers through this ministry.