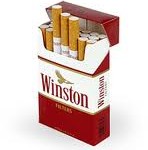 By Ken Blue
(Note: This poem may help some of you with a
New Year's resolution)
I started smoking cigarettes when I was fourteen.
I stole them at night from dad's cigarette machine.
Dennis and I went to the outside can,
And smoked in hopes of becoming a man.
Dad continued supplying his cigarette store.
And me; I continued my stealing more and more.
It finally became a constant routine.
I'd learned to love the taste of nicotine.
To me, cigarettes looked better the more I looked,
And in a few weeks, found myself completely hooked.
Some will never completely understand.
I'd walked a mile to the Marlboro Man.
The cost of cigarettes was twenty cents a pack.
So I begged from others, saying I'll pay you back.
Twenty's a lot when you only have a dime,
But I have to feed this habit of mine.
I became a Christian when I was seventeen.
A novice was I, and so, what did it all mean?
I remember it well, what a great day!
But, Winston continued to have his way.
The time had come when I really wanted to quit.
But Mr.Winston loved me too and he threw a fit.
I played at my prayers, knowing what to do.
But my prayers were feigned, and weren't getting through.
As I read the Book, the more burdened I became.
I was more serious, it's no longer a game.
As His Word went in, the craving, it died.
Old Mr.Winston found himself cast aside.
If you're struggling with habits, or an addiction,
And you are sincere in your heart felt conviction.
There is a cure of which you may have heard.
It's, you can be clean through God's Holy Word.
If you're toying with cigarettes, or smoking weed,
Or you have moved up a notch to where you're on speed.
Read the Bible and pray, you will be heard;
You will find freedom through God's Holy Word.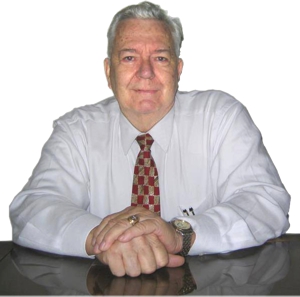 Pastor Ken Blue was born in Boswell, Ark. In 1955 he accepted Christ as his Savior. He and his wife Joyce were married in 1955. They have 5 children. He graduated from Midwestern Baptist Bible College in 1969 and started the Open Door Baptist Church in Lynnwood, Wa. where he pastored for 39 years. Because of health issues (ALS) he was forced to resign as pastor. It is his desire to continue to be used of God to help pastors and believers through this ministry.