Crafting ministries with a view to growth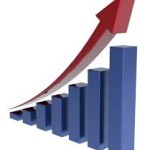 By Ken Blue
"Enlarge the place of thy tent, and let them stretch forth the curtains of thine habitations: spare not, lengthen thy cords, and strengthen thy stakes;" Isaiah 54:2.
God will keep his promises to Israel. In anticipation of the returning remnant, Israel is called upon to enlarge their facilities in order to accommodate them. Their faith will determine how they respond to that command.
The question is; are your plans, facilities, and ministries crafted with a view to growth? Do you really expect God to bless your church with a numerical increase? You need not answer; your plans reveal your faith.
Is your baptistery ready to baptize new converts, or is it like many that are decaying in dry rot? Are your nurseries staffed, clean, and ready for the infants of young families? Do you have trained teachers and workers for children when they arrive? Are your greeters prepared for guest each Sunday? If not, why not? Is it because of a lack of faith?
[pullquote align="right" cite="" link="" color="" class="" size=""]Your preparation shows your faith or the lack thereof.[/pullquote]
Don't wait for families to show up before you prepare. Get ready for them now! "And sent his servant at supper time to say to them that were bidden, Come; for all things are now ready." Luke 14:17. Jesus said, "I go to prepare a place for you." The average church is surprised if they have visitors on Sunday. You should be surprised and disappointed when you don't have visitors. Is your church pregnant with expectation, that visitors will come? Once again, your preparation shows your faith or the lack thereof.
The experts tell us that the average church building can only maintain about 80% of its seating capacity. So, if your building is 80% full, you must take action to grow. "…lengthen thy cords, and strengthen thy stakes;" Isaiah 54:2
Sad to say, some pastors do not want their church to grow. It is just large enough to pay them a salary, and just small enough to be a comfortable little family. If a church is doing what the Lord commanded, it ought to see new visitors and new converts each week. Pastor, the truth is we plan our church ministries according to our faith and vision. I challenge you; enlarge your existing ministries and expect growth from the Lord. Get a view to growth!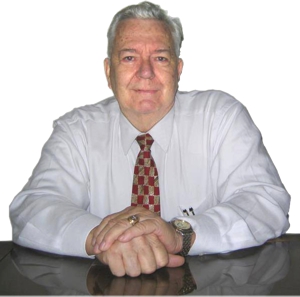 Pastor Ken Blue was born in Boswell, Ark. In 1955 he accepted Christ as his Savior. He and his wife Joyce were married in 1955. They have 5 children. He graduated from Midwestern Baptist Bible College in 1969 and started the Open Door Baptist Church in Lynnwood, Wa. where he pastored for 39 years. Because of health issues (ALS) he was forced to resign as pastor. It is his desire to continue to be used of God to help pastors and believers through this ministry.