Every Christian is a dispensationalist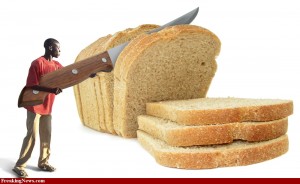 By Ken Blue
Ephesians 3:1-6.  "For this cause I Paul, the prisoner of Jesus Christ for you Gentiles, If ye have heard of the dispensation of the grace of God which is given me to you-ward: How that by revelation he made known unto me the mystery; (as I wrote afore in few words, Whereby, when ye read, ye may understand my knowledge in the mystery of Christ) Which in other ages was not made known unto the sons of men, as it is now revealed unto his holy apostles and prophets by the Spirit; That the Gentiles should be fellow-heirs, and of the same body, and partakers of his promise in Christ by the gospel:"
It is important to understand what is meant by a dispensation. First, we give the Merriam-Webster definition: "a general state or ordering of things; specifically: a system of revealed commands and promises regulating human affairs: a particular arrangement or provision especially of providence or nature: the act of dispensing: something dispensed or distributed." Secondly, Strong says it is an, "administration (of a household or estate); especially a (religious) "economy" :- dispensation, stewardship." Strong's Greek & Hebrew Dictionary.
We are going to prove that all Christians are dispensationalist. Those who claim it is "junk theology" do so because of ignorance, or it wrecks their playhouse.
[pullquote align="right" cite="" link="" color="" class="" size=""]Those who claim they are not dispensationalist do so because of ignorance.[/pullquote]
When Moses was given the leadership and dispensation of the Law, a specific diet was commanded. See Lev. 11:4. Yet most Christians ignore all Moses had to say on this subject. Unless you believe you are under a different dispensation, you are in rebellion against God every time you eat pork, catfish, shrimp, or prawns. There must have been a division point somewhere.
Next, Moses instructed that the people could not wear certain items of clothing together. See Deut. 22:9-12. Today, no Christians even consider that command. We wonder why.
The day of worship was set for every Sabbath under Moses. Anyone who desecrated that day was in danger of losing his life. See Numbers 15:32. Does it matter which day we worship now, and if so, what do you do to those who fail to do it? There must be a division somewhere.
Also, the gospel we preach is not that preached by Abraham, Moses, John the Baptist, Jesus, or the Twelve. If you don't know what gospel they preached, how can you expect to know anything about right divisions? Can you give us the content of their gospel, and the content of the one you preach? There must have been a division somewhere.
If you think we are under the same dispensation as those in Matthew through early Acts, what happened to the power to heal the sick, raise the dead, and cast out devils? You can't do any of the above. Why? There must have been a dispensational change somewhere.
Finally, if you had to choose between Genesis through Malachi as your Bible, or Matthew through Revelation, which would you choose? If you had to choose between Matthew through Acts, or Romans through Philemon, what would be your choice? If you know anything about right divisions, you would choose Paul's writings.
As we said at the beginning, every Christian is a dispensationalist. You divide the Bible where it fits your denomination or tradition. There is such a thing as right divisions, and wrong divisions. [pullquote align="full" cite="" link="" color="" class="" size=""]2 Timothy 2:15 "Study to shew thyself approved unto God, a workman that needeth not to be ashamed, rightly dividing the word of truth."[/pullquote]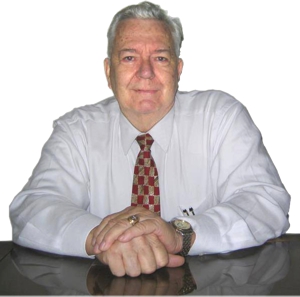 Pastor Ken Blue was born in Boswell, Ark. In 1955 he accepted Christ as his Savior. He and his wife Joyce were married in 1955. They have 5 children. He graduated from Midwestern Baptist Bible College in 1969 and started the Open Door Baptist Church in Lynnwood, Wa. where he pastored for 39 years. Because of health issues (ALS) he was forced to resign as pastor. It is his desire to continue to be used of God to help pastors and believers through this ministry.