MILKSHAKES AND ORANGE JUICE
By Ken Blue
"And unto one he gave five talents, to another two, and to another one; to every man according to his several ability; and straightway took his journey." Matthew 25:15.
Capacity differs from person to person. Thank God, the capacity of some things can change. A few years ago I was at Denny's restaurant for breakfast. After placing my order, I told the waitress I would like a glass of orange juice. When the order came, the glass was full, but I couldn't help but notice how small it was! It must have been about 6 oz. One gulp and it was gone!
Some months later, my granddaughter and I pulled into the drive-through at Dairy Queen and ordered milkshakes. When they came; were we surprised? Each container was approximately 16 to 18 oz! They were filled to the brim, and we were delighted at the task before us.
[pullquote align="right" cite="" link="" color="" class="" size=""]People can grow and increase in capacity.[/pullquote]
There is a great difference between people and fixed containers. People can grow and increase in capacity. The above text confirms that every man and woman is given different capacity and is expected to increase. I hesitate to tell anyone that God has given them only one talent. It is easy to justify complacency and lack of drive, if we assume we have reached our potential. We must face the truth; there are those with greater capacity than ourselves. However, God expects us to at least double that which He has entrusted to us. If you are an orange juice glass or a milkshake container, your purpose is clear and capacity fixed. But, you are not, so, don't settle for less than your best for the Lord Jesus.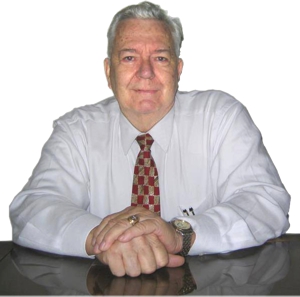 Pastor Ken Blue was born in Boswell, Ark. In 1955 he accepted Christ as his Savior. He and his wife Joyce were married in 1955. They have 5 children. He graduated from Midwestern Baptist Bible College in 1969 and started the Open Door Baptist Church in Lynnwood, Wa. where he pastored for 39 years. Because of health issues (ALS) he was forced to resign as pastor. It is his desire to continue to be used of God to help pastors and believers through this ministry.