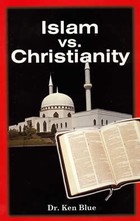 Islam and Christianity: Are they similar?
Dr. Blue is "right on" about Islam and Christianity.  He digests the information that he has spent a lifetime accumulating, and presents it in an "easy to read" and informative fashion.
The advocates of Islam would have the unsuspecting world believe that It and Christianity are just about the same.  In this way, Islam is drawing in millions of people today.  Islam and Christianity are actually opposed to each other, with Islam often taking a violent position against this world's followers of Christ.
Every unsuspecting soul should read this book before giving in to the ways of Islam.  Young Christians certainly should read this book so they can see the way that Islam is infiltrating the ranks of the church by leading them away.  The information in this book should be taught in every school that is serious about teaching objectivity.  In fact, a copy of this book should be in every home today.
In this book, Dr. Blue presents a comprehensive comparison and refutation of the supposed similarities between Islam and Christianity. In one reader's words this book: "…reveals the true roots of the acts of aggression and hostility being perpetrated by the adherents to Islamic 'truth'."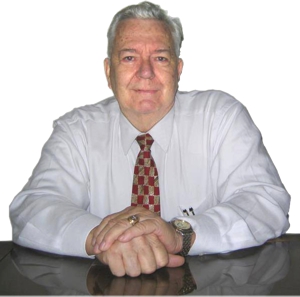 Pastor Ken Blue was born in Boswell, Ark. In 1955 he accepted Christ as his Savior. He and his wife Joyce were married in 1955. They have 5 children. He graduated from Midwestern Baptist Bible College in 1969 and started the Open Door Baptist Church in Lynnwood, Wa. where he pastored for 39 years. Because of health issues (ALS) he was forced to resign as pastor. It is his desire to continue to be used of God to help pastors and believers through this ministry.