THINGS YOU WON'T FIND IN OUR CHURCH
Spoof on Standards

By Ken Blue
You won't find a screen with a bouncing ball
Our nose is in the hymnal like the Apostle Paul.
You won't find drums or a base guitar
Or a piano — like those in honky-tonk bars.
We shun the organ; Luther called it, "The ensign of Baal"
We don't use sound systems, we scream and yell.
Women don't wear pants nor do they speak
We like them inferior, feeble and meek.
Power Point and Laptops are taboo and banned
We reject background music it's carnally canned.
We don't have air-conditioning or a patted pew
Our people love Jesus and sweat it through.
We don't use gimmicks to reach God's elect
Their predestined already, so what the heck.
We don't serve coffee to the privileged guest
We're after the chosen and ignore the rest.
We don't preach sermons on liberty and grace
A good dose of guilt keeps people in place.
Our only ambition is to grow and thrive
All sermons are on soul winning and giving the tithe.
We don't have television or Bibles on CD
We maintain the standards of A.D. 103.
We don't have Internet; we reject this modern age
But we hope you do and will access our church's web page.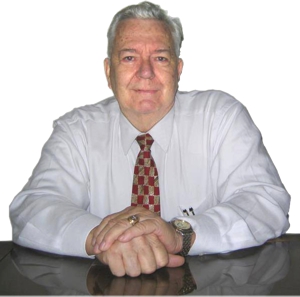 Pastor Ken Blue was born in Boswell, Ark. In 1955 he accepted Christ as his Savior. He and his wife Joyce were married in 1955. They have 5 children. He graduated from Midwestern Baptist Bible College in 1969 and started the Open Door Baptist Church in Lynnwood, Wa. where he pastored for 39 years. Because of health issues (ALS) he was forced to resign as pastor. It is his desire to continue to be used of God to help pastors and believers through this ministry.