THE APPLICATION OF PRACTICAL WISDOM

By Ken Blue
"And he said, O LORD God of my master Abraham, I pray thee, send me good speed this day, and shew kindness unto my master Abraham." Genesis 24:12.
A young man prayed, "Dear Lord, I need money now, so please send it soon." A few days later he was offered a good job. He went back to the Lord in prayer and said, "Lord, I didn't want a job, I wanted money!" This little illustration describes many of God's people. They think prayer without the application of practical wisdom is all that is needed, or they error the other direction by neglecting prayer and manifesting the attitude, "I can do it all by myself." Both approaches are wrong, as we will see from the above story about Abraham's faithful servant.
The first thing we notice in the story is the wise application of practical wisdom. This man was no fool, and if we are going to accomplish anything for God, we must be wise and know how to apply the practical to our life and ministry. Notice that this servant was instructed where to go, what to do and not to do. He followed the advice of his master. He knew the young women would come to the well to draw water; that is where he stationed himself. He took with him precious gems and fine gold to convince her father of his master's wealth and to influence him to allow her and to go with him. You will notice that there is nothing spiritual or mystical about that part of the story. He followed the practical approach that aided in the overall plan.
Secondly, he prayed. You will notice again that he is wise and focused on his mission. His prayer is direct, clear, and to the point. Unlike so many, he did not use fillers or repetition. He wanted God to give some evidence to assure him of a right choice. His prayer was intelligent, simple, unselfish and unambiguous.
After he had prayed, he resorted to practical wisdom in order to confirm that God was indeed answering his request. He did this by explaining his prayer and how Rebekah had responded to him. He restated his purpose and his prayer, and then he presented the dowry to her family. Permission was granted, and Rebekah returned with him to be Isaacs's wife.
In verse forty-eight the servant was confident that God was prospering his journey; he bowed his head and worshipped the Lord. None of the three elements should be ignored is our quest to do God's will. The practical wisdom given by God must be applied to the situation at hand. In addition, we must ask God to assist our efforts and show us His confirmation. Finally, God must be worshipped and praised for who He is and for His goodness to us.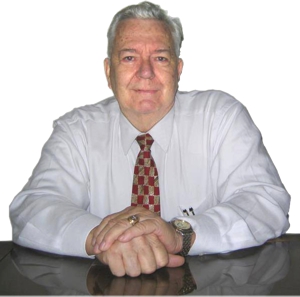 Pastor Ken Blue was born in Boswell, Ark. In 1955 he accepted Christ as his Savior. He and his wife Joyce were married in 1955. They have 5 children. He graduated from Midwestern Baptist Bible College in 1969 and started the Open Door Baptist Church in Lynnwood, Wa. where he pastored for 39 years. Because of health issues (ALS) he was forced to resign as pastor. It is his desire to continue to be used of God to help pastors and believers through this ministry.