ARE WE HYPER?
An Assistant Pastor asked me, "Pastor, are we hyper dispensationalist?" I was sure he had heard that term from someone who disagreed with where we make the dispensational divisions. I explained to him that the word "hyper" simply means that you go further to the right on a subject than the other guy. That is, everyone to the right of them is hyper and everyone to your left is liberal. That leaves them on dead center.
That's were every pastor thinks he is located, including myself. We are confident that we are neither hyper nor liberal, and because we are balanced and on center with Scripture, we are qualified to identify all who differ as being in error.  "Study to shew thyself approved unto God, a workman that needeth not to be ashamed, rightly dividing the word of truth." 2 Timothy 2:15 .
The King James Bible is the infallible Word of God. However, your interpretation is not infallible, that is evident; unless we assume we are incapable of error. So, are we hyper? To some, we have gone too far; to others, we have not gone far enough. I guess that leaves us right on dead center!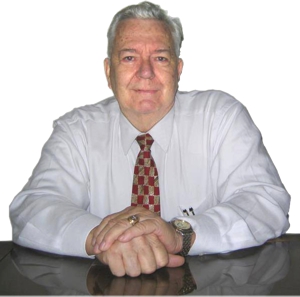 Pastor Ken Blue was born in Boswell, Ark. In 1955 he accepted Christ as his Savior. He and his wife Joyce were married in 1955. They have 5 children. He graduated from Midwestern Baptist Bible College in 1969 and started the Open Door Baptist Church in Lynnwood, Wa. where he pastored for 39 years. Because of health issues (ALS) he was forced to resign as pastor. It is his desire to continue to be used of God to help pastors and believers through this ministry.