BRUSH FIRES

"While he was yet speaking, there came also another, and said…" Job 1:17
Brush fires are hard to contain because of the winds that spread them. Just about the time you have one under control, a gust of wind blows sparks into another field, and off you go again.
The pastor must exercise wisdom and discernment when it comes to these fires. "Should I chase it, or will it burn itself out if ignored?" "Where no wood is, the fire goeth out…" Proverbs 26:20.
There are two dangers when it comes to brush fires: one is to ignore it and allowing it to burn down your ministry; the other, is responding with fire trucks and ladders every time there is smoke.
My experience is that most fires are not that serious and will burn themselves out, if you don't stir up the winds or throw fuel on them.
The pastor must stop responding to every battle, every complaint and every problem. If possible, let others in your church handle these fires and keep the smell of smoke off yourself.
The pastor should determine that he is not going to be the only man in the church with a fireman's hat. There are others who can put out fires just as well. Most of the people in your church won't even know there is a fire unless you keep fanning it by call attention to it.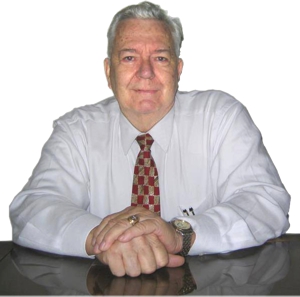 Pastor Ken Blue was born in Boswell, Ark. In 1955 he accepted Christ as his Savior. He and his wife Joyce were married in 1955. They have 5 children. He graduated from Midwestern Baptist Bible College in 1969 and started the Open Door Baptist Church in Lynnwood, Wa. where he pastored for 39 years. Because of health issues (ALS) he was forced to resign as pastor. It is his desire to continue to be used of God to help pastors and believers through this ministry.