Does God hate the sinner?
(Note: The purpose of this article is not to argue with anyone, and I will not. However, if anyone has a better answer to this paradox, it is welcome.)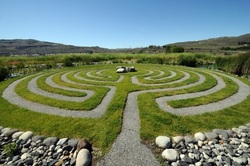 Among the self-designated "Bible Believers," there is a group of men who teach that God, not only hates sin, He also hates the sinner. In addition, they teach that the only place and time God ever "loved" the sinner was at the cross. They are very adamant that His love is always in the past tense. Thus, back at the cross only. Now, I am familiar with those verses that says God hates the sinner. That is why I call this subject a great paradox.
In Psalm 51 David confesses his sin of adultery and murder. In verse 5 he says, "Behold, I was shapen in iniquity; and in sin did my mother conceive me." Psalm 51:5. David is not speaking of his mother, but of original sin in himself at conception.  Now, my question for the "hate" crowd is this, did God hate David prior to his birth, or at any time afterwards?
Also, David committed many sins before, with, and afterwards, in relation to Bathsheba.
He lusted after her.
He coveted her.
He committed adultery in his heart.
He committed physical adultery with her.
He used deception to hide his sin.
He got her husband drunk.
He had her husband murdered.
All of these are sin, and some required the death penalty. Yet, God did not have him executed as  the law demanded. I know God hated David's sin. Did God hate David?
Since all are conceived with original sin, does God hate every baby? But, I can hear someone say, "God hates those who commit the acts of sin. David had original sin, but he had not sinned before his birth."
Well, let's see how that stands up. God hated Esau prior to his birth. "(For the children being not yet born, neither having done any good or evil, that the purpose of God according to election might stand, not of works, but of him that calleth;)  It was said unto her, The elder shall serve the younger.  As it is written, Jacob have I loved, but Esau have I hated." Romans 9:11-13. It must also be noted that God loved Jacob before his birth. So, as we will show, the cross was not the only place God loved the sinner. When we trace the lives of the two brothers, we also find that Jacob was a great sinner. Did God hate Jacob?
Another nail in the coffin of "hate the sinner" theology is seen in the Gospels. In Mark 10 we read, "Then Jesus beholding him loved him, and said unto him, One thing thou lackest: go thy way, sell whatsoever thou hast, and give to the poor, and thou shalt have treasure in heaven: and come, take up the cross, and follow me." Mark 10:21. We will not catalogue the sins of this young man's response, but many are evident. It will take some Scripture twisting to ignore that Jesus had love for him prior to the cross.
We also read "Now Jesus loved Martha, and her sister, and Lazarus." John 11:5. Note the word "loved" is past tense.  Was the cross the only time and place Jesus loved this family? They too were sinners, and sin had not been paid for. Also, if we have unsaved parents, should we hate them if God does? If our children are unsaved, should we hate them if God does? If we have an unsaved wife or husband, are we to hate them if God does?
One of the greatest miscarriages of Bible interpretation is how John 3:16 is twisted by the hate crowd. We read, "For God so loved the world, that he gave his only begotten Son, that whosoever believeth in him should not perish, but have everlasting life." John 3:16. The twisted logic is that the only time God demonstrated His love to sinners was at the cross. Since He "loved" them is considered past tense, He did not love sinners prior to, or after His death on the cross.
Adam ate the forbidden fruit, did God hate him? Abraham lied, did God hate him? Isaac lied, did God hate him?  Jacob "loved" Rachel. Does that mean he stopped loving her? It says he hated Leah.  Rachel and her father had false gods, and no doubt worshipped them. Did God hate them? Noe got drunk, did God hate him? Moses disobeyed God, did God hate him?  Samson had many sins in his life, did God hate him. Solomon had many horses which was forbidden, he married strange wives, and brought idolatry into the land. Did God hate him? Hosea married a whore. Did God hate him and his wife? Time would fail to tell of all the others.
The doctrine that God "hates sinners as well as their sin" is a doctrine built on the abuse of the word "loved" and "hate." Those who espouse this doctrine take the "literal interpretation" to the extreme. However, they will adjust the above examples to save face.
Perhaps the following quote will help clarify the paradox to those seeking an honest answer to the hate doctrine.
Jesus said His affection for the lost inhabitants of Jerusalem was like a mother hen's affection for her chicks. Such a statement obviously denotes love for the sinners in Jerusalem.
In one of the most well-known "love" verses in the Bible, Jesus said: "For God so loved the world that He gave His only begotten Son, that whoever believes in Him should not perish but have everlasting life" (John 3:16). God's love for the lost world was shown before the lost believed in Jesus. John further explained this when he wrote: "In this is love, not that we loved God, but that He loved us and sent His Son to be the propitiation for our sins" (1 John 4:10). From these verses it is clear that God loves lost sinners, and proved that love by sending Jesus.
How, then, can one reconcile the verses that seem to suggest that God hates sinners, but loves them at the same time? One of the most plausible solutions is that the Bible writers are using a figure of speech called metonymy when they write that God hates sinners. Metonymy is defined as: "A figure by which one name or noun is used instead of another, to which it stands in a certain relation" (Bullinger, 1898, p. 538). Bullinger further explains that metonymy can be "of cause," when the person acting can be put in place of the thing that is done (p. 539). For instance, in Luke 16:29, the text says: "They have Moses and the prophets, let them hear them." In reality, they did not have "Moses" or the "prophets," but they did have their writings. The name Moses is a metonymy that stood for his writings, since he was the cause of the writings. In modern times, that would be like saying, "I hate Shakespeare." Would the person who said that mean that he hated Shakespeare's personality? No. We understand he would be saying he does not like the writings of Shakespeare, with no comment on the playwright's personality.
If we apply that same figure of speech to the passages about God "hating sinners," we can see that the sinner is put in place of the sin. Thus, when God says He hates "a false witness who speaks lies" (Proverbs 6:19), if metonymy is being used, then God hates the lies, and the one who is doing the lying (the cause) is put in place of the lies (the effect). It is interesting to see how clear this feature can be in other contexts. For instance, Proverbs 6:17 says that God hates "a lying tongue." Does that mean that God hates a physical tongue, made of muscle and body tissue? No. It means God hates the sin that a tongue can perform. In the same context, we learn that God hates "feet that are swift in running to evil" (6:18). Again, does that mean that God hates physical feet? No. It simply means that God hates the sin that those feet can perform. It is interesting that while few, if any, would suggest that God hates physical tongues or actual feet, they would insist that God hates actual sinners and not the sin done by them.
When studying the Bible, it is very important to keep in mind that the Bible writers often used figures of speech. When we look at the idea that God hates sin, but loves sinners, the figure of speech known as metonymy clears up the confusion. Just as God does not hate physical feet or tongues, He does not hate sinners. These nouns are put in the place of the things they cause—sin."
REFERENCE
Bullinger, E.W. (1898), Figures of Speech Used in the Bible (Grand Rapids, MI: Baker), 1968
By Kyle Butt, M.A. APOLOGETICS PRESS  http://www.apologeticspress.org/apcontent.aspx?category=11&article=2035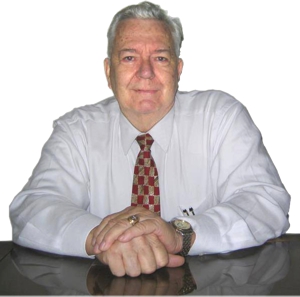 Pastor Ken Blue was born in Boswell, Ark. In 1955 he accepted Christ as his Savior. He and his wife Joyce were married in 1955. They have 5 children. He graduated from Midwestern Baptist Bible College in 1969 and started the Open Door Baptist Church in Lynnwood, Wa. where he pastored for 39 years. Because of health issues (ALS) he was forced to resign as pastor. It is his desire to continue to be used of God to help pastors and believers through this ministry.