By Ken Blue
How do you keep from having an imploding church? Let's assume you are going to start a church from nothing. The one thing you must consider is, where are we going to meet? Will we meet in a home, a barn, or some other facility?
Next, on your priority list will be soul winning. You can't have church without people, and you can't have people without some form of contact. Therefore, every thought, and effort will be on how to reach others, and get them into the new church. This will be the driving force at the time, and rightfully so.
As new families come into the church, you have the challenge of how to teach the different age groups, and provide child care for the infants. These are just a few of the growing pains, but you learn how to solve them.
New growth brings new needs. People need real discipleship. They need ministries to serve in. At this point, you may have to consider a new meeting place to care for the growth. So, property is located, buildings are built, and finances are needed. More and more the church adds new demands. The church is humming with excitement.
That is why success may be your downfall. Little by little, the vision shifts. Everyone now has someone to fellowship with. They are becoming one happy family. Everybody knows each other, and pays extra attention to each other.  The growth has brought new demands. Thus, most of the money, time and service is bestowed on the existing congregation. Everyone is busy, but something subtle has happened.
Planning meetings are no longer about soul winning, and growth. All the plans now are about how to feed the monster. The outreach has shifted to programs, and activities.  A new missionary may be added once each year for conscience sake.
The church has now reached its stagnation point. Everything is about the "church family." The very thing that gave life and growth, is now forgotten and left behind. Most of the members have grey hair. They are comfortable and don't want to be disturbed.
The death of the church is inevitable. The only way to keep a church alive is to have new, young blood added every week.  Where are all the great soul winning churches of fifty years ago? They are either dead and gone, or dead and being embalmed each year. Your church, too, will die unless you keep outreach hot, and on the front burner. A church must be a maternity ward, or it becomes a museum.  If you neglect these, stand back and watch the implosion.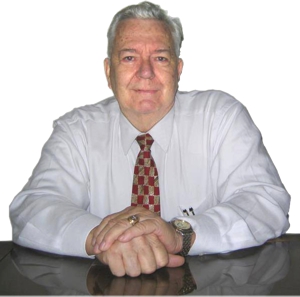 Pastor Ken Blue was born in Boswell, Ark. In 1955 he accepted Christ as his Savior. He and his wife Joyce were married in 1955. They have 5 children. He graduated from Midwestern Baptist Bible College in 1969 and started the Open Door Baptist Church in Lynnwood, Wa. where he pastored for 39 years. Because of health issues (ALS) he was forced to resign as pastor. It is his desire to continue to be used of God to help pastors and believers through this ministry.