THE USE OF THE PURPOSE STATEMENT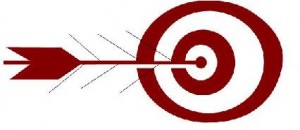 By Ken Blue
The most difficult task in the ministry is keeping the church on target and focused on its stated purpose. Like a ship or a plane without a rudder, a church will begin to drift if navigational controls are not built in and monitored.
Once you are clear on your purpose, and are able to state it in a simple sentence, it becomes your Northern Star to guide, and keep you on course. Let me give you a few purposes statements. See if you can determine what each organization is about. 1. Focus On The Family. 2. Child Evangelism. 3. Bringing Families From Spiritual Infancy To Spiritual Maturity. 4. The Church With A Heart. 5. Youth For Christ. 6. Campus Crusade.
Once you have figure out what your church is going to do, state in no uncertain terms what you believe God wants you to do. The purpose statement should be on your letterhead and your church bulletin, and it must not be vague. Everyone in your church should be keep informed about what you are aiming at. The purpose statement should be the bull's-eye on the target. Sad to say, the reason many pastors have no purpose statement or they make it vague, is so they cannot fail or be accountable.
[pullquote align="right" cite="" link="" color="" class="" size=""]The reason many pastors have no purpose statement is so they cannot fail or be accountable.[/pullquote]
Next, you need to determine what objectives you must establish to move toward your Northern Star. Your objectives must be consistent with your purpose statement; otherwise your statement means nothing. You will notice the lines coming back from the shaft of the arrow. Your objectives should be written on each line. It is best not to have more than seven objectives.
Keep in mind that an objective and a goal are not the same. Objectives are the ministries you must implement to carry the church toward its purpose. For example, if you choose number 3 as a purpose for your church, one of your objectives would be to win families to Christ and the church. Objectives are ongoing and will continue till Jesus comes. Whereas, goal are the measurable activities you will use to work at your objectives. Each one of the lines on the shaft of the arrow tells you what you ought to be about to accomplish your purpose for existence.
Once you have done the above, you will have a clear picture of who you are, what you must do and how to go about it. The most difficult part of planning is not how to do what you want; the most difficult is to determine what your church will do. Once the what is established, the how, comes relatively easy. To stay focused, put your planning arrow in a place where you can see it. When you seem to be in a fog or get off course, get the arrow out and view it like you would a roadmap to get back on track. Let it be your guide and you will stay focused.
(Pastor Blue has a complete seminar on the planning process. For a PAL ministry in your church, contact him.)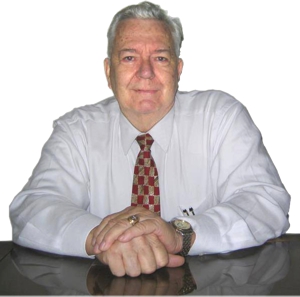 Pastor Ken Blue was born in Boswell, Ark. In 1955 he accepted Christ as his Savior. He and his wife Joyce were married in 1955. They have 5 children. He graduated from Midwestern Baptist Bible College in 1969 and started the Open Door Baptist Church in Lynnwood, Wa. where he pastored for 39 years. Because of health issues (ALS) he was forced to resign as pastor. It is his desire to continue to be used of God to help pastors and believers through this ministry.