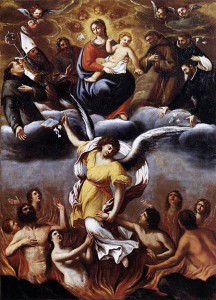 "Purgatory, according to Catholic Church doctrine, is an intermediate state after physical death in which those destined for heaven 'undergo purification, so as to achieve the holiness necessary to enter the joy of heaven' (Catechism of the Catholic Church, 1030).  Only those who die in the state of grace but have not in life reached a sufficient level of holiness can be in Purgatory, and therefore no one in Purgatory will remain forever in that state or go to hell. This theological notion has ancient roots and is well-attested in early Christian literature, but the poetic conception of Purgatory as a geographically existing place is largely the creation of medieval Christian piety and imagination." -Wikipedia.
REASONS WHY NO ONE SHOULD BELIEVE IN PURGATORY:
NOT ONE OF THE APOSTLES BELIEVED OR TAUGHT IT.
THERE IS NOT ONE VERSE IN THE BIBLE THAT TEACHES PURGATORY.
PRAYING FOR, AND WORSHIPING SPIRITS OF THE DEAD IS A CULTIC TRADITION GOING BACK BEYOND EGYPT. Jesus said the Pharisees were, "Making the word of God of none effect through your tradition, which ye have delivered: and many such like things do ye." Mark 7:13.
JESUS PURGED OUR SINS "ONCE AND FOR ALL." "And every priest standeth daily ministering and offering oftentimes the same sacrifices, which can never take away sins:  But this man, after he had offered one sacrifice for sins for ever, sat down on the right hand of God; From henceforth expecting till his enemies be made his footstool.  For by one offering he hath perfected for ever them that are sanctified." Hebrews 10:11-14. If you are saved, you are "perfected forever…."  The wafer has no power, nor is there need for it.
[pullquote align="right" cite="" link="" color="" class="" size=""] If the pope has power over purgatory, then why does he not release all saved souls from it? [/pullquote]
PURGATORY IS AN INVENTION TO "BIND" THE LIVING AND THE DEAD TO THE ROMAN CATHOLIC CHURCH. Anyone who believes his loved ones are suffering in Purgatory, will never abandon the church, and will give unlimited amounts of money to get them out. This effort to release a loved one from purgatory requires special service to the Church. However, giving of money works best. This is one of the reasons the reformers, like Luther, forsook the church.  The Martin Luther Trial Homepage comments. "How did the practice of dispensing indulgences begin? The first known use of plenary indulgences was in 1095 when Pope Urban II remitted all penance of persons who participated in the crusades and who confessed their sins.  Later, the indulgences were also offered to those who couldn't go on the Crusades but offered cash contributions to the effort instead.  In the early 1200s, the Church began claiming that it had a "treasury" of indulgences (consisting of the merits of Christ and the saints) that it could dispense in ways that promoted the Church and its mission.  In a decretal issued in 1343, Pope Clement VI declared, "The merits of Christ are a treasure of indulgences.
WHEN A SAINT DIES, THEY GO DIRECTLY TO HEAVEN TO BE WITH JESUS. "For to me to live is Christ, and to die is  But if I live in the flesh, this is the fruit of my labour: yet what I shall choose I wot not.  For I am in a strait betwixt two, having a desire to depart, and to be with Christ; which is far better:" Philippians 1:21-23. To be absent from the body, is to be in heaven with Christ. To die is not "gain" when you know you are going to burn in purgatory. Furthermore, no one knows how long he must be there suffering hell fire, nor when one is released.
PURGATORY WAS NOT AN OFFICIAL CHURCH LAW UNTIL 593 A. D. If the pope has the power, why not release all saved souls from purgatory? Could money be a factor?
Now you see why no one should believe in Purgatory.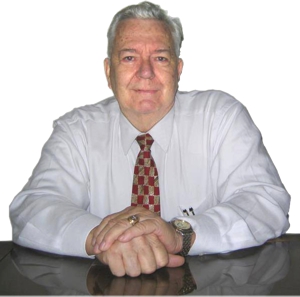 Pastor Ken Blue was born in Boswell, Ark. In 1955 he accepted Christ as his Savior. He and his wife Joyce were married in 1955. They have 5 children. He graduated from Midwestern Baptist Bible College in 1969 and started the Open Door Baptist Church in Lynnwood, Wa. where he pastored for 39 years. Because of health issues (ALS) he was forced to resign as pastor. It is his desire to continue to be used of God to help pastors and believers through this ministry.