MORALITY AND MORONS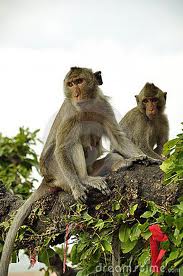 By Ken Blue
"Of these things put them in remembrance, charging them before the Lord that they strive not about words to no profit, but to the subverting of the hearers." 2 Timothy 2:14.
Words have no meaning without a context, and the context is determined by the culture, or the text under discussion. This rule must be followed when reading any article or the Bible. There are standards in the Old Testament, and in Middle East today that would be abhorred in other cultures. The possession of multiple wives was practiced from the beginning of time, and still practiced in some parts of the world. We, in western society today, would abhor such practices. The same may be said of slavery. Our greatest error may be our interpretation based, not on Scripture, but on our own culture.
In Islam, the only acceptable dress to be worn in public is the hijab. Women of the Old Testament may have worn something similar. One could not be accused of immodesty who adhered to that custom. They were modest in dress.
Every person should be modest in appearance, and moral in behavior. We have no argument about that.  However, the only acceptable rule for this is the Bible, rightly divided.  It ought to be evident to the reader that one can make the Bible teach anything he or she likes, or dislikes, when right divisions are ignored.
It is such a weariness of the mind when we see how men ignore right division. Such words as modesty, morality, godly, standards, glorify, dress, hair, etc. must be interpreted within the context of right divisions, and the culture in question.
Every Christian makes divisions in Scripture when it suits his purpose. Right divisions may be the KEY to right understanding of Scripture, and we are commanded to do so. "Study to shew thyself approved unto God, a workman that needeth not to be ashamed, rightly dividing the word of truth." 2 Timothy 2:15.  "Give none offence, neither to the Jews, nor to the Gentiles, nor to the church of God:"
1 Corinthians 10:32.
[pullquote align="right" cite="" link="" color="" class="" size=""]Such words as modesty, morality, godly, standards, glorify, dress, hair, etc. must be interpreted within the context of right divisions, and the culture in question.[/pullquote]
We must know what is written to/for the Jew, to the Gentile, and to the Church. Some will quote, "Now all these things happened unto them for ensamples: and they are written for our admonition, upon whom the ends of the world are come." 1 Corinthians 10:11. True, all the Bible is written for our learning. But, not all is an ensample for us to follow. The context is about Jews in the wilderness.
The word "ashamed" in 2 Timothy 2:15 is clarified in verse 18.   Hymenaeus and Philetus were teaching that the resurrection of the Saints had past. This was an example of wrong division. If these two were saved, they, along with  all they had deceived will be ashamed at the judgment. Right division would correct this error.
One can see that the Bible is not chronological, but divided by subject matter. For example, the first five books are Law.  The next 12 are history.  The next five are poetry. The next five are major prophecy. The last 12 are Minor Prophets. The division is 5-12-5-5-12=39. In the Gospels through Acts, the five books are history in transition. They are Jewish, with the exception of the last half of Acts. Following these, you have the writings of the Apostle Paul. Paul was called and commissioned like no other man. He also wrote all the church epistles. It is from these the church receives all doctrine for itself. Doctrine from any other scripture must agree with these epistles, when we make application.
This bring us to another truth; Paul never put one day above another, neither did he dictate any dress specifics, nor any diet for the Gentiles. Paul was the Apostle of the administration of grace. This is not a license to sin, but it is liberty from the laws and commandments.
Many pastors are on a "power trip." They act as if an infallible Bible makes them infallible. They have this need to have followers and to control of others. This is best illustrated through their mishandling of the Word of God. That is, by ignoring right divisions.
This brings us to our last point, the matter of using Scripture under the Law to tell women how to dress, while ignoring what it says in the context to men. God has made the husband the head of the wife. Thus, the husband and father should deal with these issues. It is these wrong divisions that has, and is creating division and animosity among the brethren. I have found that those with whom you don't agree on Deut. 22:5 can't practice 1 John 4:20. "If a man say, I love God, and hateth his brother, he is a liar: for he that loveth not his brother whom he hath seen, how can he love God whom he hath not seen?" 1 John 4:20. I am aware that I have taken 1 John out of context, but no one will notice.
Morality and modesty is right and expected. But, we need to stop pretending that the West is the standard. God said, concerning days and diets, "For one believeth that he may eat all things: another, who is weak, eateth herbs. Let not him that eateth despise him that eateth not; and let not him which eateth not judge him that eateth: for God hath received him. Who art thou that judgest another man's servant? to his own master he standeth or falleth. Yea, he shall be holden up: for God is able to make him stand. One man esteemeth one day above another: another esteemeth every day alike. Let every man be fully persuaded in his own mind." Romans 14:2-5 . Our misuse of Scripture, and inability to make right divisions, makes us look like morons now, and will make us ashamed at the judgment.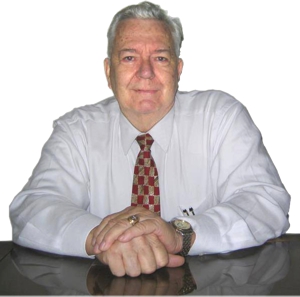 Pastor Ken Blue was born in Boswell, Ark. In 1955 he accepted Christ as his Savior. He and his wife Joyce were married in 1955. They have 5 children. He graduated from Midwestern Baptist Bible College in 1969 and started the Open Door Baptist Church in Lynnwood, Wa. where he pastored for 39 years. Because of health issues (ALS) he was forced to resign as pastor. It is his desire to continue to be used of God to help pastors and believers through this ministry.