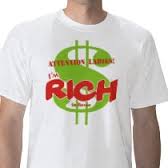 By Ken Blue
" Leviticus 16:21-22 " And Aaron shall lay both his hands upon the head of the live goat, and confess over him all the iniquities of the children of Israel, and all their transgressions in all their sins, putting them upon the head of the goat, and shall send him away by the hand of a fit man into the wilderness:  And the goat shall bear upon him all their iniquities unto a land not inhabited: and he shall let go the goat in the wilderness."
Two goats were chosen. One was sacrificed, the other was led into the wilderness and released. Both were a type of Christ. One died for sins, the other carried them away. We use the term, scapegoat, today when the blame is placed on another person, or for some excuse.
One of the reasons churches are not winning souls today is found in the "Laodicean" scapegoat. That is, we are supposed to believe we are now living in a period, supposedly prophesied in the seventh church of Revelation 3.
Some are so sure these veiled prophecies exist that they have assigned dates to each one. I will not waste our time listing them. Our concern is with the last one, the so called "Laodicean period."
I am very familiar with the teaching and the logic behind these. I have done some research on the subject. E.W. Bullinger sees these as periods in Old Testament history.
Since there is not one verse of Scripture that teaches these are seven epics of church history, there must be another reason some see these as hidden prophecy.
The major error lies at the first verse of Revelation. That is, the assumption that chapter one through three are in this church dispensation. The reason for that conclusion is the use of the word "church" and "churches." Next, John is seen as a "type" of the church being raptured in chapter four. One other argument is that the word "church" doesn't appear again until the end of the book. Each argument is erroneous, and impossible to prove. However, our purpose is to show that, in most cases, the church ages are a fabrication, and that pastors use this as an excuse for the lack of soul winning.
One writer says, "The Laodicean Age began around the turn of the Twentieth Century, perhaps 1906. How long will it last? As a servant of God who has had multitudes of visions, of which NONE has ever failed, let me predict (I did not say prophesy, but predict) that this age will end around 1977." The Laodicean Church Age – 1 – Bible Believers  www.biblebelievers.org.au/7ch045.htm.
Another writer, Don Koenig, says, "The age of Laodicea has arrived next comes the rapture and the tribulation.  Most Bible prophecy teachers would say the Laodicean church age started around AD 1900. This is correct but when Laodicea appeared among Thyatira (Catholics), Sardis (the near dead denominational churches) and Philadelphia (the Church of true believers), she was not the predominant church of that era. That is no longer true. By what we see taking place in Christianity today there should be no question that Laodicea is now the predominant church type of our age (for those of us who believe that there are seven church ages).
Laodicea is the final church age before Jesus comes for His Church. When Christ comes for His spiritual body He vomits this Laodicean church out of His body into the tribulation. I am not saying that Laodicea was ever part of His body to start with but only that this church type was identified with His body. After Jesus stomachs the lukewarm condition of this church, He spews them out implying that those identified with Laodicea have no place in His spiritual Body unless they repent and see."
[pullquote align="right" cite="" link="" color="" class="" size=""]Revelation is a book of prophecy to Israel. It was not written to or about the body of Christ.[/pullquote]
There are so many problems with the above, one hardly knows where to start. Assuming that these ages have existed, there were "Laodicean Churches" in every one of them. A study of church history confirms that. In fact, they existed in Paul's day. The next error is the interpretation of church history in a particular geographic location. If you lived in Muslim countries, you would conclude that you were in the" Smyrna period." If you were in some Asian countries, you would believe you were in the "Philadelphia period."
It ought to be evident that no one could understand these as epochs of church history until the Laodicean epoch arrives. Also, we need to ask, if the first three chapters are written to and about the church/churches of this dispensation, to whom is the rest of the book written? Where is the salutation to the recipients of the rest of the book
Revelation is a book of prophecy to Israel. It was not written to or about the body of Christ. Individual churches possessing some of these characteristics have existed since the birth of the body of Christ, the church. All of these will exist in the churches in the Tribulation. It is to these, the book is written. One hint, and there are many, these churches must "overcome" something or someone. Could it be the Antichrist and the mark of the Beast?
Very few pastors today would admit that they are the pastor of a "Laodicean" church. To them, the rebuke applies only to the spirit of religion in general, or to another pastor and another church.
If you are riding the "Laodicean Scapegoats," get off, and start winning souls. People can be saved, even today!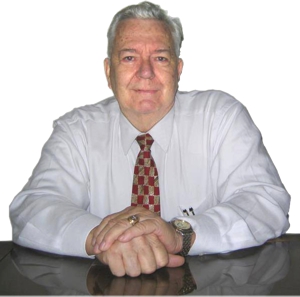 Pastor Ken Blue was born in Boswell, Ark. In 1955 he accepted Christ as his Savior. He and his wife Joyce were married in 1955. They have 5 children. He graduated from Midwestern Baptist Bible College in 1969 and started the Open Door Baptist Church in Lynnwood, Wa. where he pastored for 39 years. Because of health issues (ALS) he was forced to resign as pastor. It is his desire to continue to be used of God to help pastors and believers through this ministry.