"WHAT IS A BAPTIST?"
By Ken Blue

Some time ago, a Pastor ask me "What is a Baptist?" He and I were on Facebook as friends, but after a heated debate over perpetuity, he blocked our friendship. So, my question is, what is a Baptist?
Lutherans follow the teaching of Martin Luther. Methodist follow the teaching of John Wesley. Presbyterians follow the teaching of John Calvin. The Hussites followed John Huss. The Waldensian followed Peter Waldo. And, so it goes.
Now, what are Baptist? Did they become one by following John the Baptist? Some say yes. However, the truth of history and of Scripture will prove that is not the case. From the time of the Apostle Paul, there have always been Gentile believers. Just as there were schisms in his day, so it has been down through history. However, following Paul's example, those who adhered to his teachings rejected infant baptism, sprinkling, and baptism as any part of the gospel.  Thus, they were at odds with the Roman Catholic Church.
These believers were later call Anabaptist by their enemies. This is not a name they adopted for themselves. (16th century.)  "The name Anabaptist is derived from the Greek term anabaptista, or "one who baptizes over again." This name was given them by their enemies in reference to the practice of "re-baptizing" converts who "already had been baptized" as infants.[6] They required that baptismal candidates be able to make their own confessions of faith and so rejected baptism of infants." (Wikipedia Encyclopedia.)  Since it was sprinkling, it was not baptism at all.
Later, the "Ana" was dropped, and they became known as baptizers, and Baptist. According to the above encyclopedia, "John Smyth (c. 1570 – c. 28 August 1612) was an early Baptist minister of England and a defender of the principle of religious liberty… Smyth was ordained as an Anglican priest in 1594 in England. He preached in the city of Lincoln in 1600 to 1602. Soon after his ordination, he broke with the Church of England and left for Holland where he and his small congregation began to study the Bible ardently. He briefly returned to England." Thus, prior to these events, no one ever claimed to be Baptist, nor took the name.
There are some Baptist who preach succession back to John the Baptist. This runs parallel with the Catholics Apostolic succession, although most Baptist deny this. If one follows the trail of blood, he would go back to Cain and Abel. A history of believers who have been martyred in no way leads one back to John. Why not to Paul? He was martyred also. Neither Paul, James, or Stephen shed their blood over baptism.
[pullquote align="right" cite="" link="" color="" class="" size=""]Baptist Churches have nothing to do with John the Baptist.[/pullquote]
Therefore, Baptist Churches have nothing to do with John the Baptist, or baptizer. John did not come to Israel to start a church. His only ministry was to get Israel to repent, and be baptized as a picture of their repentance and cleansing of their sins, and to make Christ known to Israel. Baptism was part of John's salvation message for Israel. John did not preach the same gospel that the church preaches today. He did not know Jesus, Israel's Messiah, had to die on the cross and be raised on the third day. Neither did anyone else. "Then he (Jesus) took unto him the twelve, and said unto them, Behold, we go up to Jerusalem, and all things that are written by the prophets concerning the Son of man shall be accomplished. For he shall be delivered unto the Gentiles, and shall be mocked, and spitefully entreated, and spitted on:  And they shall scourge him, and put him to death: and the third day he shall rise again.  And they understood none of these things: and this saying was hid from them, neither knew they the things which were spoken." Luke 18:31-34. "For as yet they knew not the scripture, that he must rise again from the dead." John 20:9. No one follows John, nor can they.
So, the question should not be, what is a Baptist. The fact that there are hundreds of Baptist Churches who do not agree on many issues, the question should be about salvation, and does my Baptist Church believe the Bible, and rightly divide it? That is the most important issue.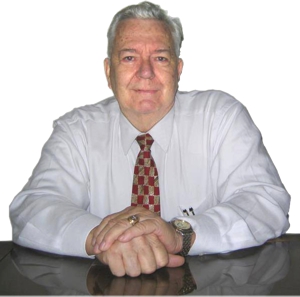 Pastor Ken Blue was born in Boswell, Ark. In 1955 he accepted Christ as his Savior. He and his wife Joyce were married in 1955. They have 5 children. He graduated from Midwestern Baptist Bible College in 1969 and started the Open Door Baptist Church in Lynnwood, Wa. where he pastored for 39 years. Because of health issues (ALS) he was forced to resign as pastor. It is his desire to continue to be used of God to help pastors and believers through this ministry.