This marriage is spoken of often in Scripture. It is the resumption of a former relationship between Israel and their God.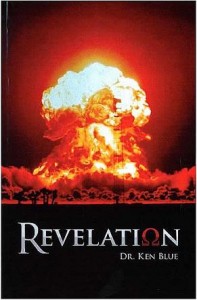 Isaiah 54:5-8 says, "For thy Maker is thine husband; the LORD of hosts is his name; and thy Redeemer the Holy One of Israel; The God of the whole earth shall he be called. For the LORD hath called thee as a woman forsaken and grieved in spirit, and a wife of youth, when thou wast refused, saith thy God.  For a small moment have I forsaken thee; but with great mercies will I gather thee.  In a little wrath I hid my face from thee for a moment; but with everlasting kindness will I have mercy on thee, saith the LORD thy Redeemer."
      "Thou shalt no more be termed Forsaken; neither shall thy land any more be termed Desolate: but thou shalt be called Hephzibah, and thy land Beulah: for the LORD delighteth in thee, and thy land shall be married. For as a young man marrieth a virgin, so shall thy sons marry thee: and as the bridegroom rejoiceth over the bride, so shall thy God rejoice over thee" (Isaiah 62:4-5).
      "And it shall be at that day, saith the LORD, that thou shalt call me Ishi; and shalt call me no more Baali. For I will take away the names of Baalim out of her mouth, and they shall no more be remembered by their name. And in that day will I make a covenant for them with the beasts of the field, and with the fowls of heaven, and with the creeping things of the ground: and I will break the bow and the sword and the battle out of the earth, and will make them to lie down safely. And I will betroth thee unto me for ever; yea, I will betroth thee unto me in righteousness, and in judgment, and in loving kindness, and in mercies" (Hosea 2:16-19).
      "Turn, O backsliding children, saith the LORD; for I am married unto you: and I will take you one of a city, and two of a family, and I will bring you to Zion:" (Jeremiah 3:14).
Surly no Israelite thought these passages were about a Gentile church. They are clearly about the nation of Israel. The wedding is the nation of Israel being reunited to God the father and serving Him on earth (the Promised Land) for 1000 years. The redeemed of all ages are invited to witness the uniting of God with His people Israel in the land. The "virgins and her companions" are no doubt the 144,000 who were faithful over-comers.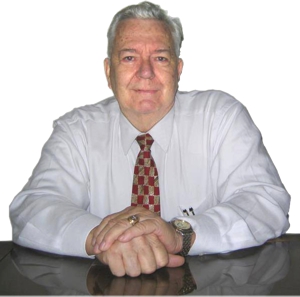 Pastor Ken Blue was born in Boswell, Ark. In 1955 he accepted Christ as his Savior. He and his wife Joyce were married in 1955. They have 5 children. He graduated from Midwestern Baptist Bible College in 1969 and started the Open Door Baptist Church in Lynnwood, Wa. where he pastored for 39 years. Because of health issues (ALS) he was forced to resign as pastor. It is his desire to continue to be used of God to help pastors and believers through this ministry.