JEWS CALLED FROM BABYLON, RETURN TO ISRAEL BEFORE ITS DESTRUCTION. # 60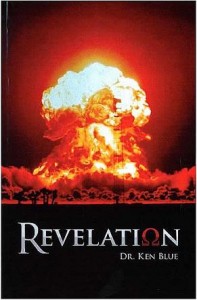 This event is recorded in Micah 4:10, "Be in pain, and labour to bring forth, O daughter of Zion, like a woman in travail: for now shalt thou go forth out of the city, and thou shalt dwell in the field, and thou shalt go even to Babylon; there shalt thou be delivered; there the LORD shall redeem thee from the hand of thine enemies." The near context makes it evident that the fulfillment of this prophecy is just prior to the Second Advent.
Note:
The remnant is in travail.
She goes forth from Jerusalem.
She goes to Babylon.
She will be redeemed from Babylon.
She will be saved from her enemies.
Jeremiah says, "In those days, and in that time, saith the LORD, the children of Israel shall come, they and the children of Judah together, going and weeping: they shall go, and seek the LORD their God. They shall ask the way to Zion with their faces thitherward, saying, Come, and let us join ourselves to the LORD in a perpetual covenant that shall not be forgotten. My people hath been lost sheep: their shepherds have caused them to go astray, they have turned them away on the mountains: they have gone from mountain to hill, they have forgotten their restingplace. All that found them have devoured them: and their adversaries said, We offend not, because they have sinned against the LORD, the habitation of justice, even the LORD, the hope of their fathers. Remove out of the midst of Babylon, and go forth out of the land of the Chaldeans, and be as the he goats before the flocks. For, lo, I will raise and cause to come up against Babylon an assembly of great nations from the north country: and they shall set themselves in array against her; from thence she shall be taken: their arrows shall be as of a mighty expert man; none shall return in vain" (Jeremiah 50:4-9).
 "For Israel hath not been forsaken, nor Judah of his God, of the LORD of hosts; though their land was filled with sin against the Holy One of Israel. Flee out of the midst of Babylon, and deliver every man his soul: be not cut off in her iniquity; for this is the time of the LORD'S vengeance; he will render unto her a recompence. Babylon hath been a golden cup in the LORD'S hand, that made all the earth drunken: the nations have drunken of her wine; therefore the nations are mad. Babylon is suddenly fallen and destroyed: howl for her; take balm for her pain, if so be she may be healed" (Jeremiah 51:5-8). "My people, go ye out of the midst of her, and deliver ye every man his soul from the fierce anger of the LORD" (Jeremiah 51:45).
 "And the kings of the earth, who have committed fornication and lived deliciously with her, shall bewail her, and lament for her, when they shall see the smoke of her burning, Standing afar off for the fear of her torment, saying, Alas, alas, that great city Babylon, that mighty city! for in one hour is thy judgment come. And the merchants of the earth shall weep and mourn over her; for no man buyeth their merchandise any more:  The merchandise of gold, and silver, and precious stones, and of pearls, and fine linen, and purple, and silk, and scarlet, and all thyine wood, and all manner vessels of ivory, and all manner vessels of most precious wood, and of brass, and iron, and marble,  And cinnamon, and odours, and ointments, and frankincense, and wine, and oil, and fine flour, and wheat, and beasts, and sheep, and horses, and chariots, and slaves, and souls of men.  And the fruits that thy soul lusted after are departed from thee, and all things which were dainty and goodly are departed from thee, and thou shalt find them no more at all.  The merchants of these things, which were made rich by her, shall stand afar off for the fear of her torment, weeping and wailing,  And saying, Alas, alas, that great city, that was clothed in fine linen, and purple, and scarlet, and decked with gold, and precious stones, and pearls!  For in one hour so great riches is come to nought. And every shipmaster, and all the company in ships, and sailors, and as many as trade by sea, stood afar off, And cried when they saw the smoke of her burning, saying, What city is like unto this great city! And they cast dust on their heads, and cried, weeping and wailing, saying, Alas, alas, that great city, wherein were made rich all that had ships in the sea by reason of her costliness! for in one hour is she made desolate."  (Revelation 18:9-19).
Verses 9-19 show the reaction of the businessmen of this world who did business with Babylon. It is noteworthy that the city is a great seaport city where shipmasters and their ships come. This could never be said of Rome.
It is also important to note that all the rivers and waters were turned to blood, according to chapter 16:3-7. We stated earlier that those events were centered in the Mediterranean Sea and the water sources in that area. It is unlikely that these mariners would be concerned with the burning of the city of Babylon if the Persian Gulf had turned to blood and there was no water for them to drink. Their great lament was over the destruction of the city, which was the source of their trade and finances.  Babylon will, no doubt, become the financial center of the world in the near future.
The latter chapters of Jeremiah must be read in conjunction with John's vision of Babylon. It is literal Babylon, and these two clarify its meaning. It is not Rome, nor the Catholic church. It is BABYLON.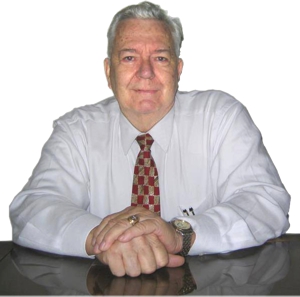 Pastor Ken Blue was born in Boswell, Ark. In 1955 he accepted Christ as his Savior. He and his wife Joyce were married in 1955. They have 5 children. He graduated from Midwestern Baptist Bible College in 1969 and started the Open Door Baptist Church in Lynnwood, Wa. where he pastored for 39 years. Because of health issues (ALS) he was forced to resign as pastor. It is his desire to continue to be used of God to help pastors and believers through this ministry.