CHAPTER 18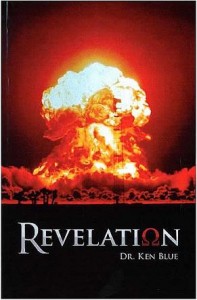 In the near future, ten political leaders will establish independent governments within the area of the old Roman Empire. There is no indication in Scripture when these will be established or how long they will remain independent of each other. From within the ten, a political leader will arise who will come from Syria and also from Babylon. He is called, in Scripture, among his many names, the "little horn." He will assume power while in Babylon. We do not know when this will happen. It could happen years before the Rapture or the Second Advent of Christ. Babylon will become his new headquarters and he will take over the leadership of the ten independent powers within the revised Roman Empire. Their kingdoms will become his. The city of Babylon will be rebuilt and become a city of wealth, beauty, and idolatry.
Most of his rule will involve wars and battles with surrounding rival nations. At approximately the mid-point of the Tribulation, he will conquer Jerusalem and move his headquarters there.
From the beginning of their governments, the ten kings have been "in bed" with the whore (Babylon) and enjoyed "doing business" with her. We are not told what events transpired to cause the Antichrist and the ten kings to hate Babylon, but Scripture reveals that God put it in their hearts to destroy her (Revelation 17:16). See 2 Thessalonians 2:11, "And for this cause God shall send them strong delusion, that they should believe a lie." Since the Antichrist will have no rivals, it is likely he destroyed Babylon because she was attracting too much attention from world leaders.
       Chapter 17 reveals who the woman is. She is the great city Babylon. Babylon's influence over the kings of the earth has been, and is, universal. God will use the Antichrist and his government to destroy the city of Babylon. In chapter 18, the city itself, having been stripped and plundered will be completely destroyed.
It is important to understand that the city of Babylon and its system are spoken of in chapters 17 and 18. The similarities within the chapters cannot be ignored:
| | |
| --- | --- |
| Chapter 17 | Chapter 18 |
| "…inhabitants of the earth have been made drunk with the wine of her fornication.." v. 2 | "…all nations have drunk of the wine of her fornication" v. 3 |
| "…arrayed in purple and scarlet colour, and decked with gold and precious stones and pearls," v. 4 | "…gold, and silver, and precious stones, and of pearls, and fine linen, and purple, and silk, and scarlet," v. 12 |
| "shall …burn her with fire." v. 16 | "…shall be utterly burned with fire:" v. 8 |
| "…great city…" v. 18 | "…that great city Babylon" v. 10 |
| "…the kings of the earth." v.18 | "The kings of the earth…" v. 9 |
"And after these things I saw another angel come down from heaven, having great power; and the earth was lightened with his glory.  And he cried mightily with a strong voice, saying, Babylon the great is fallen, is fallen, and is become the habitation of devils, and the hold of every foul spirit, and a cage of every unclean and hateful bird.   For all nations have drunk of the wine of the wrath of her fornication, and the kings of the earth have committed fornication with her, and the merchants of the earth are waxed rich through the abundance of her delicacies."  (Revelation 18: 1-3).
The events in chapter 18 are a continuation and an extension of chapter 17. A different angel brings the message of Babylon's final destruction. There is no such thing in Scripture as mystic Babylon. The Babylon of chapter 17 is the Babylon of chapter 18 and is a literal city.
These two chapters, along with many Old Testament prophecies assure us that Babylon must be rebuilt before it can be destroyed again. There is plenty of time for that to happen, and for it to rise to the height of idolatry and luxury before the Second Advent of Christ.  Thus, Babylon will become the haven for sorcery, witchcraft, and idolatry.
"And I heard another voice from heaven, saying, Come out of her, my people, that ye be not partakers of her sins, and that ye receive not of her plagues.   For her sins have reached unto heaven, and God hath remembered her iniquities.   Reward her even as she rewarded you, and double unto her double according to her works: in the cup which she hath filled fill to her double.  How much she hath glorified herself, and lived deliciously, so much torment and sorrow give her: for she saith in her heart, I sit a queen, and am no widow, and shall see no sorrow.  Therefore shall her plagues come in one day, death, and mourning, and famine; and she shall be utterly burned with fire: for strong is the Lord God who judgeth her."  (Revelation 18:4-8).
At some point in the Tribulation the remnant will flee to Babylon for protection. It will be, no doubt, safer in Babylon than in Jerusalem. This may be the flight of Israel recorded in chapter 12. It is only speculation that the remnant will flee to Petra. God calls for them to get out of Babylon before He pours out His cup of wrath to destroy her.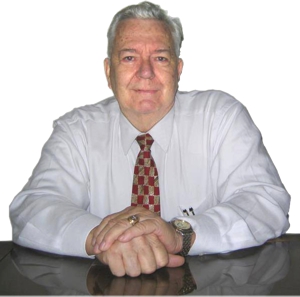 Pastor Ken Blue was born in Boswell, Ark. In 1955 he accepted Christ as his Savior. He and his wife Joyce were married in 1955. They have 5 children. He graduated from Midwestern Baptist Bible College in 1969 and started the Open Door Baptist Church in Lynnwood, Wa. where he pastored for 39 years. Because of health issues (ALS) he was forced to resign as pastor. It is his desire to continue to be used of God to help pastors and believers through this ministry.