THE RESURRECTION, THE COMMISSION #56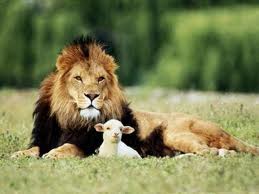 Matthew 28:1-20
Although Sunday began at 6 P.M. on Saturday, it appears that the women were at the tomb before Sunday, sunrise. There is little doubt that Jesus arose early Sunday after 6 P.M. otherwise He would have been in the grave another night, making four nights in all. It was early that morning the women, Peter and John came to the tomb.
This is the second earthquake within three days. An angel rolled the stone back to allow them to see that Jesus was not there. He instructed them to go and tell the disciples that Jesus was alive, and would meet them in Galilee. They left with fear and great joy.
As they went to tell His disciples, behold, Jesus met them, saying, All hail. They came and held him by the feet, and worshiped him. Jesus unto them, Be not afraid: go tell my brethren that they go into Galilee, and there shall they see me. Sometime during the night Jesus ascended to heaven and presented Himself to His Father. He may have put blood on the mercy seat. Time is not a factor when the speed of Deity is concerned. Those who had been at the tomb met Him on their way. They fell at His feet and held them as they worshiped Him.
The soldiers had a dilemma on their hands. The tomb was empty and there wasn't a body to account for. This derelict of duty would normally cost them their lives. But the priest were also caught in the web of lies. Thus they paid the soldiers to say the body was stolen by the disciples while they slept.
o   Seven points proving their story absurd:
 That so many guards under a death penalty would all fall alseep.
 That they could remain asleep during the moving of a big stone and body.
 That several disciples needed to move such a stone and body could be quiet enough not to rouse a single guard.
 That disciples could accomplish this in secret working among soldiers stationed at the very door of the tomb.
 That if the guards were all asleep they could know who took the body.
 That their word was contradicted by hundreds of godly men who were eyewitnesses and would not lie or be bribed like pagan soldiers.
 That the miraculous events from the day of Pentecost on confirmed the truth of Christ's resurrection. Dake's Annotated Reference Bible:
We might add that no one would be willing to die for a known lie. Yet, all the disciples were more than willing to die. They knew the truth.
Dr. Reese correctly says, this is not the great commission, but the great omission. No church or Christian keeps this command. In fact, they cannot. In addition, the other gospels gives added details to the commission. Mark says, "And he said unto them, Go ye into all the world, and preach the gospel to every creature. He that believeth and is baptized shall be saved; but he that believeth not shall be damned. And these signs shall follow them that believe; In my name shall they cast out devils; they shall speak with new tongues; They shall take up serpents; and if they drink any deadly thing, it shall not hurt them; they shall lay hands on the sick, and they shall recover. So then after the Lord had spoken unto them, he was received up into heaven, and sat on the right hand of God. And they went forth, and preached every where, the Lord working with them, and confirming the word with signs following. Amen." Mark 16:15-20.
Jesus had commanded His disciple to teach their converts to "observe all things whatsoever I have command you." Now, that creates a serious problem for our brethren who refuse to rightly divide the Word of God. I know of no fundamental church that prays the Lord's Prayer. These Bible correctors desperately try to make the gospels fit the Pauline Epistles.  It won't work. See Galatians 2:7 to 9. What about observing or teaching others to observe all that the Lord commanded His disciples, by parable, precept, example and other teaching?
Finally, the resurrected Lord told His disciple that they would be endued with power after the Holy Ghost came upon them. "But ye shall receive power, after that the Holy Ghost is come upon you: and ye shall be witnesses unto me both in Jerusalem, and in all Judaea, and in Samaria, and unto the uttermost part of the earth." Acts 1:8. I have been around the greatest (?) of preachers, and I am yet to meet one with any power remotely close to that given the disciples. Most people today confuse applied psychology as power of the Holy Ghost. I have had men preach who could fill the altar (?) only to discover they were practicing gross immorality in secret. They did not have the power of God, they were simply skilled speakers. No church or pastor obeys the great (?) commission, nor can they.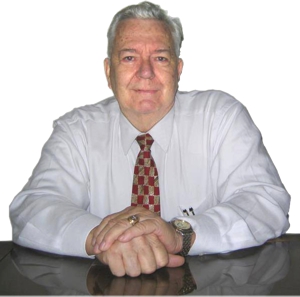 Pastor Ken Blue was born in Boswell, Ark. In 1955 he accepted Christ as his Savior. He and his wife Joyce were married in 1955. They have 5 children. He graduated from Midwestern Baptist Bible College in 1969 and started the Open Door Baptist Church in Lynnwood, Wa. where he pastored for 39 years. Because of health issues (ALS) he was forced to resign as pastor. It is his desire to continue to be used of God to help pastors and believers through this ministry.