<– BACK to the gospel of Matthew – HOME
THE GENEALOGY
Matthew 1:1-25
The four gospels have one theme, that theme is Jesus Christ. The theme is divided into two major divisions. 1. The proclamation of the Kingdom, and the King. (4:12-16:20). 2. The rejection of the King and the Kingdom. (16:21-26:35).
The four gospels are still under the Law of Moses, and there is nothing in any of them about the church of this dispensation. Neither is there any preaching, or understanding of the coming death, burial, and resurrection. The present church and gospel was a mystery, and was unknown until revealed to the Apostle Paul.
The genealogy of Jesus Christ, the last Adam, stands in contrast to that of the first Adam. In genealogy of Genesis five, we see nothing but death and the curse. In the genealogy of Jesus, there is no mention of death, but the promise of the removal of the curse is seen.
It is very significant that Jesus is called the son of David and Abraham. Both received a covenant. David is promised that through his seed, a king would sit on his throne and rule Israel forever. (Isa. 9:5-11; Luke 1:32-33; Rev. 11:15).
The Abrahamic covenant not only involved a Seed, it involved the Promised Land. (Gal. 3:16; Gen. 13:15). When Abraham offered Isaac as a sacrifice, he was a type of God the Father offering His suffering Son. Thus, in Matthew, you have the first half of the book where Christ is the son of David, and in the last half, the suffering son of Abraham.
One must not overlook the four women mentioned in the genealogy. These are Thamar, Rachab, Ruth, and Bathsheba. Three of these were immoral. Two were Gentiles, and two were Israelites. This speaks volumes of the humanity, the humility, and the compassion of our Lord.
[pullquote align="right" cite="" link="" color="" class="" size=""]It should be noted that Jesus was not begotten by Joseph. He was the only begotten Son of God, and Israel's King and Messiah.[/pullquote]
It is important that we understand events concerning Jechonias. (Jer. 22:30).
"Write ye this man childless, a man that shall not prosper in his days: for no man of his seed shall prosper, sitting upon the throne of David, and ruling any more in Judah". The curse upon Jehoiachin or Coniah was that he should be childless as far as having a son to reign on the throne of David was concerned. No man of his seed was ever to reign in Judah anymore. Thus the Davidic line of kings came to an end in him; and yet the Messiah, the eternal king of David's seed and of the royal family, came to be King of the Jews and this He will be at His second coming. How would Christ succeed Jeconiah as King of the royal line if no man of that seed could ever reign anymore in Jerusalem and Judah? The answer is simple: Joseph, the husband of Mary of whom the Christ was born, was of the seed of Coniah or Jehoiachin and the direct heir to the throne of David which a son of his own begetting could not occupy, because of the curse. However, Christ, who was not begotten of Joseph but of God through Mary (who herself was of another line of David — Nathan's line), could rightfully, in the reckoning of both God and man, occupy the throne (Mt. 1:1-18; Lk. 1:23-38). See note, Mt. 1:6. Coniah had seven sons and his descendants continued until Joseph, the foster father of Christ, was born, and also thereafter (1Chr. 3:17-18; Mt. 1:1-18). So "childless" here could only mean as far as the throne was concerned." Dake's Annotated Reference Bible:
It should be noted that Jesus was not begotten by Joseph. He was the only begotten Son of God, and Israel's King and Messiah.
The word "espoused" has the same meaning as our word to be "engaged." She was joined to Joseph is a promise of marriage. When Joseph discovered that she was pregnant, he was contemplating giving her a bill of divorcement, rather than have her stoned. (Deut. 24:1-4). God revealed to Joseph that she was the virgin mother of the coming Messiah. He was told that the child would be named JESUS, and that He would save Israel from their sins. Consistent with the book of Matthew, he quotes Old Testament prophecy to validate what was revealed to Joseph. (Isa. 7:14).
The name Jesus means Jehovah Saves. However, the name Emmanuel, means God with us. This name, Emmanuel, is never used again in Scripture. It will become a fulfillment in the Kingdom of Heaven.
Joseph did not have sexual relations with Mary until after Jesus was born. Thereafter, they had a regular marriage relationship, which resulted in half brothers and sisters to Jesus. "And knew her not till she had brought forth her firstborn son: and he called his name JESUS."
Mary had other children:
It is plainly stated that Jesus had four brothers (i.e., half brothers), James, Joses, Simon, and Judas. He had at least three half sisters also: "are not his sisters here with us?" These are referred to as "his own kin." His mother, brethren, and sisters are used literally (Mt. 13:55-56; Mk. 6:3).
The Lord is called Mary's "firstborn" (Mt. 1:25; Lk. 2:7), and the natural inference is that she had other children. The Greek: prototokos is used only in Rom. 8:29; Col. 1:15-18; Heb. 1:6; 11:28; 12:23; Rev. 1:5 of the first of many others. Had He been her only son, the word would have been monogenes which occurs in Lk. 7:12; 8:42; 9:38; of human parentage of the "only son," "only daughter" and "only child"; and of the Lord Jesus as "the only begotten of the Father" (Jn. 1:14,18; 3:16,18; 1Jn. 4:9).
It was predicted by God that Mary would have other children and the Messiah would have brothers: "I am become a stranger unto my brethren, and an alien unto my mother's children" (Ps. 69:8-9).
"His mother, and His brethren" are mentioned as following Him to Capernaum and seeking to hinder His work (Mt. 12:46-50; Mk. 3:31-35; Lk. 8:19-21; Jn. 2:12). The children of some other woman would not be following Mary as "His brethren."
"His brethren" are mentioned as not believing on Him until after the resurrection (Jn. 7:3-10; Acts 1:14).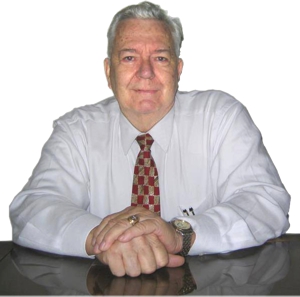 Pastor Ken Blue was born in Boswell, Ark. In 1955 he accepted Christ as his Savior. He and his wife Joyce were married in 1955. They have 5 children. He graduated from Midwestern Baptist Bible College in 1969 and started the Open Door Baptist Church in Lynnwood, Wa. where he pastored for 39 years. Because of health issues (ALS) he was forced to resign as pastor. It is his desire to continue to be used of God to help pastors and believers through this ministry.