THE CONDEMNATION AND CRUCIFIXION OF JESUS CHRIST #55
Matthew 27:1-66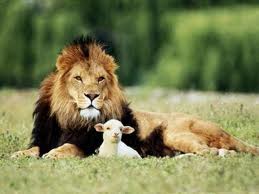 Jesus was arrested on a Tuesday evening. He was abused and interrogated throughout the night. The chapter opens on a Wednesday morning. Those who condemned Him, and bound Him had no idea they might as well have attempted to bind the universe. He was willingly led as a sheep to Pontius Pilate the governor. (Isa. 53).
Conscience is not a sufficient guide, when free will is unable to produce godly sorrow and repentance. Judas was now fearful and showed remorse that he was plagued with self-condemnation. He brought the thirty pieces of silver and cast them down at the feet of the chief priest and elders. He confessed to them that he had betrayed innocent blood. Had he gone to Jesus, he, no doubt would have been forgiven. However, he could not repent. He was bound by the cords of sin, of his own making. Judas went to a place called the potter's field and hanged himself. The rope broke and he fell to the rocks below and his bowels burst out. His next stop was hell.
The hypocrisy and cruelty of these religious leader is so repulsive, one finds it hard to deal with. They were violating every religious and civil law of the Scriptures, yet they strained at a gnat and swallowed a camel in the matter of how to dispose of the thirty pieces of silver. (Zech. 11:12).
As Jesus stood before Pilate, He was ask if He was the King of the Jews. Jesus respond, "Thou sayest." Jesus was saying He was the King of the Jews. Then the chief priest and elders brought all manner of accusations against Him. Jesus did not answer their questions, nor did He open His mouth. "He was oppressed, and he was afflicted, yet he opened not his mouth: he is brought as a lamb to the slaughter, and as a sheep before her shearers is dumb, so he openeth not his mouth." Isaiah 53:7.
It was a custom that a prisoner be released each year at that feast. The question was put to the people if he should release Jesus or Barabbas. Barabbas was a noted criminal. Pilate knew who they would release, he was playing the crowd, and attempting to absolve himself.
Pilate has now receive two witnesses as to the innocence of Jesus. Judas said, "I have betrayed innocent blood," and Pilate's wife warns him to have nothing to do with this just man. God had revealed to her in a dream that Jesus was innocent.
The crowd was determined to kill Jesus, and Pilate was too weak to make a right decision. So, he washed his hands in their presence in an attempt to absolve himself of the blood of this "just" person. Sadly, that washing was not enough to keep Pilate out of hell.
The Jews responded "… His blood be on us, and on our children." How little did they know they were giving their nation a death sentence. There is no rational answer as to why the Jews have been the object of hatred till this very day. The history of the Jew is a trail of their own blood. Sadly, the worst is yet to come. "For then shall be great tribulation, such as was not since the beginning of the world to this time, no, nor ever shall be. And except those days should be shortened, there should no flesh be saved: but for the elect's sake those days shall be shortened." Matthew 24:21-22
Mockery is one of the cruelest forms of torture and humiliation. It is compounded when you know you have unlimited power to silence your critics. Again, Jesus shows total restraint, and He willingly drank the cup given by His Father. Matthew is careful to show the Jews that Jesus Christ was the fulfillment of their Scriptures. Here, he quotes Psalm 22. "They part my garments among them, and cast lots upon my vesture." Psalm 22:18. It was common to post the crime on the cross. The crime of Jesus read, "THIS IS JESUS THE KING OF THE JEWS." This not only added to their condemnation, it was written in Hebrew, Greek, and Latin. (Luke 23:38).
Two thieves were crucified with Jesus. This is another prophecy. "Therefore will I divide him a portion with the great, and he shall divide the spoil with the strong; because he hath poured out his soul unto death: and he was numbered with the transgressors; and he bare the sin of many, and made intercession for the transgressors." Isaiah 53:12. One thief understood that Jesus was innocent, and that He was the Messiah. He request that Jesus remember him when He established His kingdom. He was assured a place in it. It is noteworthy, that one thief was saved and one was lost. Someone said the lesson is, none should presume, and none should despair.
Jesus could find no sympathy from His Father, or from man. He was made sin for us. However, creation trembled to its very foundation with a great earthquake. Also, the sun was so grieved that it refused to shine on Israel for three hours. Satan had receive his death blow by the death of the woman's Seed. I am sure millions of angels stood ready to assist the Son of God. But they were not permitted to intercede.
The cry of Jesus was not for Elijah, and they knew it. This was just one more form of mockery. Elijah is to come as a forerunner of the Messiah. They were mocking Him by pretending they misunderstood Him. Jesus had said, no man takes My life from Me. I can lay it down, and take it up again. He was is full control of His faculties, and was aware that all required of Him had now been fulfilled. Knowing this, He bowed His head and dismissed His spirit.
At the death of Christ, God took hold of the veil in the temple and rent it from the top to the bottom. This was God's testimony that the blood shed on the cross fulfilled all Old Testament sacrifices, and that sin was forever paid for. The way to God was now open to all men, and an earthly priest was no longer needed.
We are told that many who were in the graves were resurrected after His own resurrection. Since their resurrection was after His, they too could have had glorified bodies, and taken to heaven with Him. Or, they could have raised in natural bodies like others under His ministry and died again. Lazarus is one example.
This is a third witness to the person of Christ. "Now when the centurion …feared greatly, saying, Truly this was the Son of God."
This rich man of Arimathaea, named Joseph begged for the body of Jesus to bury it. Mark says he was a "… counsellor, which also waited for the kingdom of God, came, and went in boldly unto Pilate, and craved the body of Jesus." Mark 15:43. We are once again reminded that the ministry of the four gospels, and the message, and expectation was the earthly Kingdom of Heaven. It had nothing to do with the church of this dispensation.
Although the body was wrapped in a clean linen cloth, it had not been prepared for a proper burial. Certain women observed where He was buried. After the Sabbath, they came to properly prepare the body. "Now upon the first day of the week, very early in the morning, they came unto the sepulchre, bringing the spices which they had prepared, and certain others with them." Luke 24:1. This is just one more proof that the gospel of the Kingdom of Heaven did not contain the message of His death, burial, and resurrection. Had they expected His resurrection, all would have gathered at the tomb for His appearing. Such was not the case. It is a scandal that pastors cannot, or will not acknowledge the difference between the gospel of the Kingdom, and the gospel of the grace of God which was revealed to Paul.  
Dr. Dave Reese has a chart in his commentary of the events concerning the three days and three nights Jesus was in the grave.
Crucifixion Days
| | | |
| --- | --- | --- |
|    Number of Days |             Day of the week |     Number of Nights |
|   | Crucified on Wednesday and died of a Wednesday. c. 3 P.M.  |   |
|   | Wednesday 6 P.M.-Thursday 6 A.M. |                        1 |
|                    1 | Thursday 6 A.M. to 6 P.M. | ` |
|   | Thursday 6 P.M.-6 P.M. |                         1 |
|                    1 | Friday 6 A. M. – 6 P. M. |   |
|   | Friday 6 P. M. – Saturday 6 A. M. |                         1 |
|                    1 | Saturday 6 A. M.-6 P. M. |   |
| Total Days: 3 | Saturday c 6 P.M. Resurrection(First day of the week begins 6 P.M.) | Total Nights:  3 |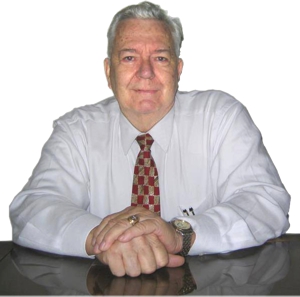 Pastor Ken Blue was born in Boswell, Ark. In 1955 he accepted Christ as his Savior. He and his wife Joyce were married in 1955. They have 5 children. He graduated from Midwestern Baptist Bible College in 1969 and started the Open Door Baptist Church in Lynnwood, Wa. where he pastored for 39 years. Because of health issues (ALS) he was forced to resign as pastor. It is his desire to continue to be used of God to help pastors and believers through this ministry.